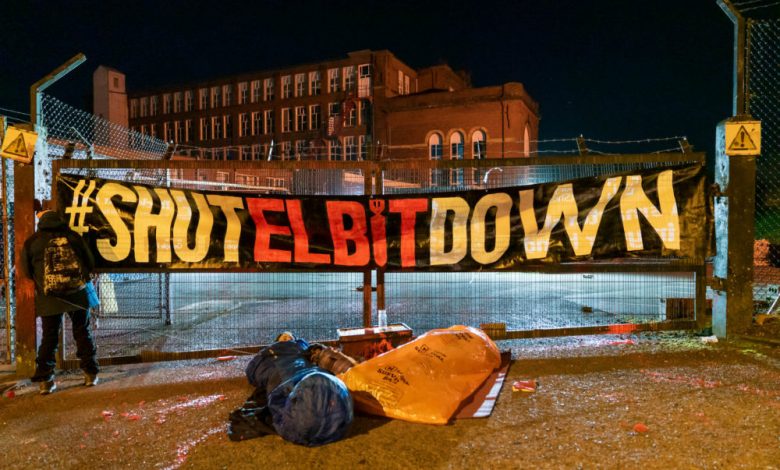 Joy and jubilation was the mood in Oldham as Palestine Action led celebrations following the news that notorious Israeli arms manufacturer Elbit Systems had sold its site in the area.
The move was announced following a high pressure protest campaign which Palestine Action believes is the reason for Elbit's move.
Activists from Olham and the surrounding areas protested outside this facility every week for the past 29 weeks. Combined with direct action from Palestine Action group the pressure for Elbit Systems to leave has been immense and costly.
The site has been hit numerous times by volunteers who have blocked entrances, sprayed blood red paint and damaged business property, allegedly costing Elbit millions.
Officially, Elbit hasn't confirmed their reason for abandoning the site, claiming that their sale was part of a "restructuring strategy."
Press TV did attempt to contact Elbit for clarification, but they refused to respond.
Whatever the reason, locals are thrilled and consider this a win for Palestine.