Iran
"One cannot preach Islam if he isolates himself from society"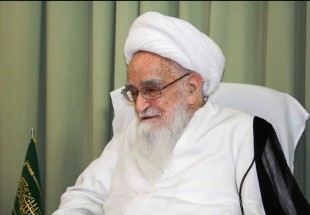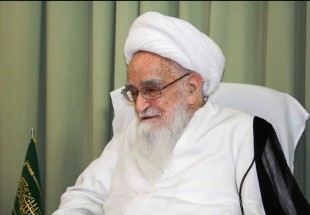 Grand Ayatollah Lotfollah Safi-Golpaygani has met with Ayatollah Mortaza Moqtadaei, the director of the Higher Council for the Islamic Seminary, and Hujjat al-Islam Ahmad Farrokh-Fal, the director of the Islamic Seminary of the Province of Qom.
During the meeting Ayatollah Safi-Golpaygani appreciated the two scholars services and efforts in the Holy Islamic Seminary of Qom. He referred to the importance of the Islamic Seminary of Qom and the importance of its educational programs. "If students start their seminary studies with correct and precise planning and study well, it will be beneficial strengthen their knowledge when they reach the higher levels of study. Thus, the managers of the seminaries must give greater attention to introductory seminary courses," His Eminence advised.
"The facilities of the seminaries are much better now than they were previously [but] we also must work harder and support the seminarians more than previously," Ayatollah Safi-Golpyagani added in reference to the hard work that the managers of the seminary have been accomplishing.
In reference to the beginning of his own studies, the 95-year old source of emulation stated that at that time there was no encouragement to study in the seminary but rather there were many barriers to study Islamic sciences. He stated that it was said to seminarians: "Why do you study religious sciences? The time has passed for this type of studies!"
His Eminence explained that some wealthy benefactors even offered to pay to send him to study in London. Only some his local benefactors encouraged him to study in the seminary. He stated that we are very blessed that many youth are joining the seminary but due to this, we need to plan well and precisely so that the seminarians can take full advantage of their studies.
Ayatollah Safi-Golpaygani added that it is very important that seminarians become good preachers and missionaries for the sake of Islam and not isolate themselves from the people. "The true mystic is one who preaches the religion and saves people from going astray. A mystic is not someone who isolates themselves and chooses the name of mysticism for himself," he explained, according to Rasa News Agency.
At the beginning of the meeting, Ayatollah Moqtadaei and Hujjat al-Islam Farrokh-Fal delivered a detailed report on behalf the director of the Islamic Seminary of Qom in regards to the seminary's curriculum, extracurricular studies as well as theological and ethical classes and training camps for preachers. Ayatollah Safi-Golpaygani thanked them once again for their efforts.