Syria
One-way ticket to Syria for alleged jihad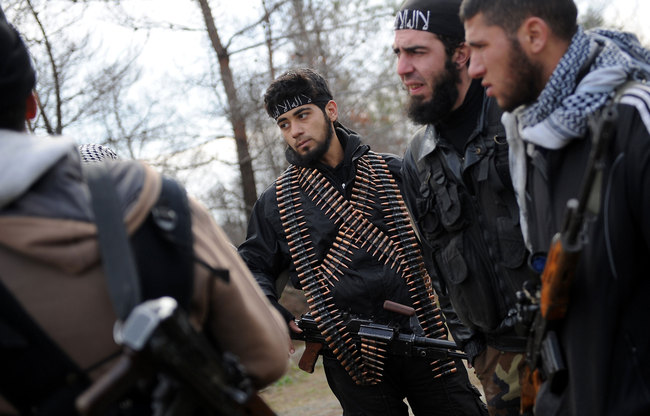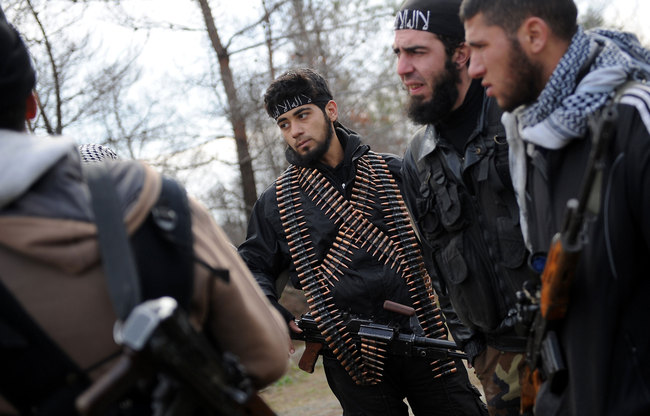 Two men from Birmingham are arrested at Heathrow on suspicion of terrorism offences in Syria. Home Affairs Correspondent Darshna Soni speaks exclusively to their families.
"We're so glad that he's back in the UK, but we won't be able to rest until we've actually seen him and spoken to him.", according to C4
Ali's sister told me tonight of the turmoil her family have been going through.
"On the one had we are relieved, but on the other we know that now the ordeal is just beginning."
Last July, I interviewed Ali's family after he left them a note telling them he was going off to Syria.His family were completely devastated.
"He's the baby of the family, we're just so worried."
Ali isn't his real name, but we agreed to protect his identity.
He should have been celebrating his 21st birthday at home with them. Instead, he bought a one-way ticket to Turkey.
'Off on holiday'
He told his family he was going to Istanbul on holiday.
"Ali told us it was a trip organised by his university. Looking back, we really wish we had asked him more questions.
"Ali had been doing well at university. He got good grades and was interested in business. He was close to his siblings and adored by his nieces and nephews.
But last year, things began to change.
"He stopped going to uni," Ali's sister told me.
"When we asked him about it, he said he wasn't really interested in his course anymore."
Struggling to find work
Around this time, Ali had bumped into his old school friend Hassan (also not his real name), who lived just a few streets away. Hassan hadn't done so well at college and was struggling to find work.
Although his family tried to encourage him to join their restaurant business, he said it wasn't for him.
The two men didn't appear to have a lot in common, they began to see each other regularly.
"They'd always be in the shed together. They had a few bits and pieces of gym equipment down there."
Ali's sister started to worry about him, but he told her Hassan was helping him to lose weight.
Both men appeared to become more religious and started visiting a particular mosque together.
Then, last May both Ali and Hassan bought a one-way ticket to Istanbul.
'Gone to work for a charity'
They told their families not to expect them back. But, both families told me they were praying every day that they would return.Ali's family continued to insist he had gone to work for a charity.
"He was always wanting to help other people, I'm sure this is why he would have gone out there," Ali's sister told me.
Tonight, she told me she hoped he could quickly sort everything out with the police and be released.Ali and Hassan were arrested at Heathrow at around 3.30pm after arriving back in the UK on a flight from Istanbul.
Officers from the West Midlands Counter Terrorism Unit detained the men, both aged 21, as they disembarked and say they are now being questioned at a police station in the West Midlands.
The pair are believed to have travelled to Syria from Turkey.
Questioned by police
Detective Chief Superintendent Kenny Bell, head of the West Midlands Counter Terrorsim Unit, said: "We took action this afternoon in order to ensure we can properly understand what activities these men have been engaged in whilst in Syria, not because they posed any imminent threat to the public."
The security services are concerned that a growing number of young British Muslims are going off to Syria to join armed rebel groups.
So far it seems, very few have returned and detectives will be keen to talk to Ali and Hassan about what happened to them.
"We've got a good solicitor, we're just hoping he can sort everything out quickly," Hassan's brother told me.