Iran
Lebanon
Middle East
Only in Lebanon: Weapons OK for UAE Football Team, 'Outsized' Luggage Forbidden for Iran
Few days ago, Lebanese Interior Minister Bassam Mawlawi ordered a probe into what was said 'outsized' luggage of Iran's national football team when they touched down at Beirut Airport for a World Cup qualifying match against Lebanese team.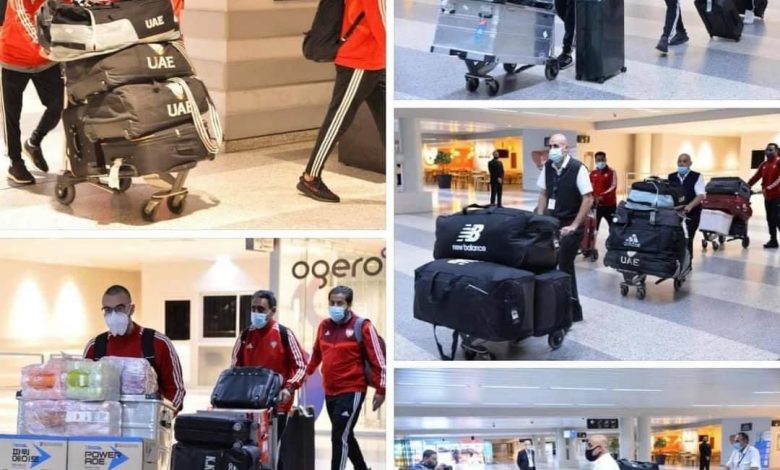 "I have sent a letter to the leadership of the airport security service after pictures circulated showing foreign football players coming to Beirut, with a large number of bags, and the accompanying comments about their failure to undergo baggage inspection procedures upon arrival at the airport," Mawlawi wrote on his Twitter account on Wednesday (November 10).
The Lebanese Interior Ministry also published a statement in that evening, confirming the measures, adding that Mawlawi expected a detailed report on the matter "as soon as possible" so that any "necessary measures" could be taken.
Things didn't stop here, with many anti-Resistance sides, who claim to be keen for the Lebanese sovereignty and national dignity, casting doubts over the luggage of the Iranian football team.
Some voiced 'concerns' that the Iranian team would be carrying "large quantities of financial support" to Hezbollah.
Others turned the issue into a funnier one by warning that the Iranian team would be carrying "nuclear materials" in the luggage.
Later on Sunday, the same minister announced that an armed force was accompanying the UAE football team to Lebanon.
"Office of the Lebanese Minister of Interior would like to clarify that the UAE security team arrived in Lebanon to escort and guard the UAE football team," Mawlawi wrote on Twitter, noting that the security team obtained approval from both the Ministry of National Defense and the Lebanese Army Command.
For their part, sovereignty pretenders hold their tongues this time, with many of them taking to social media to greet and welcome the Emirati football team in Lebanon.
What is the aim of sending an armed force with the UAE football team, knowing that the International Football Federation dispatches a security delegation to every country where games are held in a bid to ensure safety of players, and if there are some dangers risking the lives of them, the match will be immediately cancelled?
Meanwhile, what prompts Lebanese officials to allow the entrance of the Emirati armed force, while restricting the access of the Iranian team's suitcases?
It may be hard to answer the first question. However, the interpretation of the second one is simply clear: double standards.