Africa
Only talks can end Congo war: M23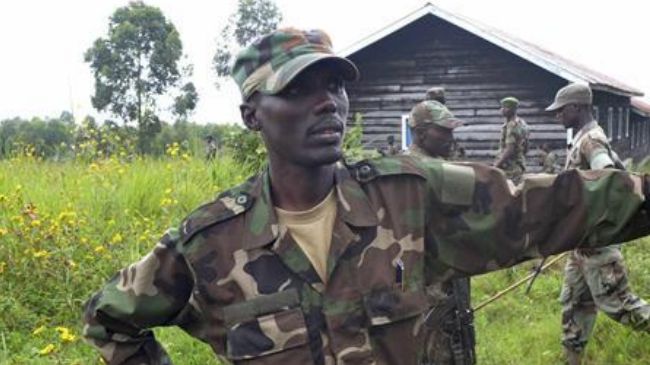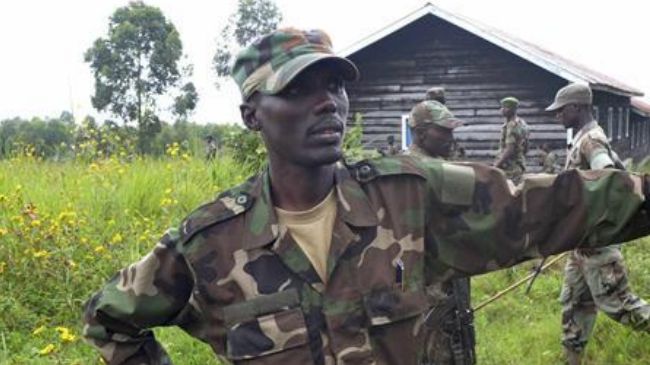 The leader of the March 23 Movement (M23) says holding negotiations is the only way to end the war in the east of the Democratic Republic of Congo.
"The government can't beat us. They have no choice but to negotiate," Reuters quoted General Sultani Makenga as saying on Monday.
"We're waiting for the negotiations in Kampala," he added.
The most recent round of the peace negotiations between the Congolese government and the M23 rebels, convened by the Conference on the Great Lakes Region under the chairmanship of Ugandan President Yoweri Museveni, broke down in April.
The rebels say the government does not want to negotiate and is just stalling for time until the UN intervention brigade arrives in summer.
Last week fighting broke out between the Congolese army and the M23 rebels near Goma, after a hiatus of nearly six months.
Makenga said his fighters are not planning to retake the city but will defend themselves if attacked by UN peacekeepers.
"We can't attack the UN peacekeepers but if they attack us, what choice will we have? We'll have to defend ourselves," he stated.
The rebel leader also denied reports that he was injured in the recent clashes with government soldiers.
"They say that I am between life and death. But they've killed me many times and I'm still alive," he said.
In February, 11 African countries signed a UN-mediated peace agreement to end the crisis in the east of the DRC, which led to the establishment of a special brigade of UN peacekeepers with a mandate to attack rebel groups.
Several armed groups, including the M23 rebels, are active in the east of the DRC and fighting for control of the country's vast mineral resources, such as gold, the main tin ore cassiterite, and coltan (columbite-tantalite), which is used to make many electronic devices, including cell phones.
The M23 rebels seized Goma on November 20 after UN peacekeepers gave up the battle for the frontier city of one million people. M23 fighters withdrew from the city on December 1 under a ceasefire accord.
The M23 rebels defected from the Congolese army in April 2012 in protest over alleged mistreatment in the Armed Forces of the Democratic Republic of Congo (FARDC) had previously been integrated into the Congolese army under a peace deal signed in 2009.
Since early May 2012, nearly 3 million people have fled their homes in the eastern Congo. About 2.5 million have resettled in Congo, but more than 460,000 have crossed into neighboring Rwanda and Uganda.
Congo has faced numerous problems over the past few decades, such as grinding poverty, crumbling infrastructure, and a war in the east of the country that has dragged on since 1998 and left over 5.5 million people dead.