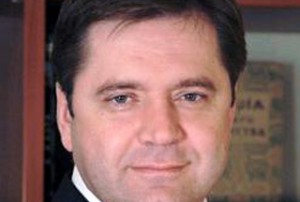 Russian Energy Minster Sergei Shmatko says "technical reasons" are the only obstacles in the way of the long awaited launch of Iran's Bushehr power plant.
"I see no reason that would postpone the schedule of construction of the Bushehr plant, except those which are caused by technical reasons," the minster told reporters on Tuesday.
"We will not allow rush (with the launch), when it comes to security," he was quoted by Ria Novosti as saying.
The Bushehr plant was originally scheduled to be completed in 1999, but its finalization has repeatedly been delayed. After one decade Moscow is still postponing the launch of the facility.
In January 1978, Germany's Kraftwerk Union, which was under a contract was to complete Iran's Bushehr nuclear reactor, stopped the work on the project with one reactor 50 percent complete and the other 85 percent finished.
In 1995, Russia was granted the contract to complete the work on the Bushehr nuclear power plant, a project that has so far been delayed by the Russian contractor, Atomstroiexport.