Syria
Operations for Syrian Army in Lattakia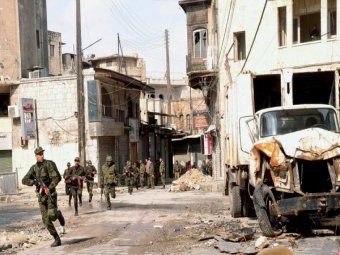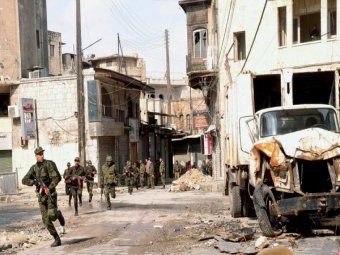 Syrian Arab Army carries out a very important military operation against on locations of al-Nusra Front in Lattakia countryside, while Free Army militia continues its attempts to bring Tartus city to the battlefield.
Syrian Arab Army has stroke during its operation the locations of al-Nusra Front in Wadi Sheikhan
The reporter of Breaking News points out that the operations results in the death of dangerous fighters, including Abu Zed, Abu Ahmad al-Homsu. Orua al-Sarmini and Omar Ahmad al-Hasan all of them are from "Zed Bin Hareth" battalion, in addition to an Egyptian fighter called Noor Muhammad al-Sharbini and Belgian fighter called Ahmad Stivenberg.
The reporter indicates that all the operations have been done in Lattakia countryside claiming the destruction of 6 cars provided by heavy launchers.
Foreign-backed terrorists targets Tartus
Foreign-backed terrorists continues its attempts to bring Tartus province to the tensions.
The correspondent reports that armed men fir guns on the road of Tartur-Banias claiming the life of a woman and injuring 5 other civilians.
The reporter says that the attack took place near fuel station al-Qadmous.