Yemen
Opposition Leader: Yemeni People Eager to Establish Ties with Iran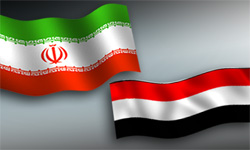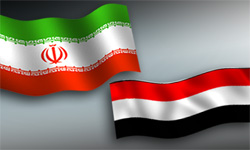 Spokesman for the General Gathering of Yemen's Revolutionary Forces Ali Nasir al-Bakhiti underscored on Tuesday that the Yemeni people are deeply interested to establish stronger and very intimate relations with Iran once they take hold of power in the country.
Bakhiti said strong ties with Iran can be seen as an index for the rule of the people over the country. "Whenever you can see unbound and unrestricted relations between the Iranian and Yemeni officials, that would mean that the Yemeni people have gripped the power."
He reiterated that once the Yemeni people take back power from the Saudi-US pivot, Tehran and Sana'a would certainly develop their ties.
Tehran has on many occasions supported Yemen's stability, security, unity and independence, and has voiced its respect for territorial integrity and sovereignty of the Arab country.
Also, Iran has always been close to the Yemeni people and has advised the Yemeni officials to do their best to construct a developed, independent and stable Yemen and address their people's legitimate demands and questions.
Hundreds of thousands of people have turned out for regular demonstrations in Yemen's major cities since January 2011, calling for an end to corruption and unemployment and demanding that the relatives of former dictator Ali Abdullah Saleh be sacked from their government posts.
Saleh formally stepped down and handed over power to Vice-President Mansur Hadi in February 2012. Hadi is a UK-trained field marshal.