General
Ousted Zelya on road to return to Honduras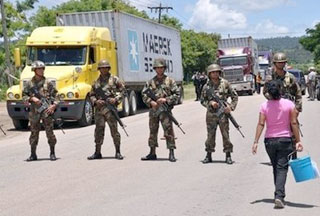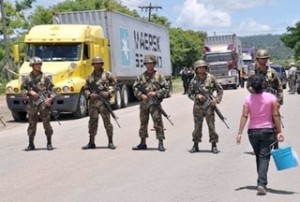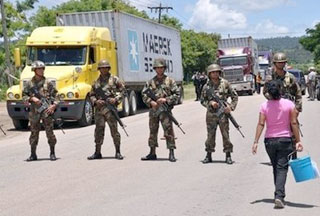 Deposed Honduran President Manuel Zelaya ignores arrest warnings and embarks on his overland journey to Honduras from the Nicaraguan capital of Managua.
Earlier this month, military units deployed at the airport prevented Zelaya from landing in the Honduran capital of Tegucigalpa.
"We go with a white flag, with a flag of peace," said Zelaya, expressing hope that the guards on the Honduran border would recognize him as President and allow him to cross the border, CNN reported on Friday.
Zelaya's pledge to return home has already sparked fears of aggravation of tensions in the coup-hit Central American country.
US Assistant Secretary of State Philip Crowley described Zelaya's strong will to return to Honduras as "unwise," saying that his return would only add to the tensions.
"Any step that would add to the risk of violence in Honduras or in the area, we think would be unwise," Crowley said.
International and regional efforts to reinstate Zelaya have so far failed, with some regional leaders alleging that the United States is behind the June 28 military coup that removed constitutional president from power.
Former Cuban leader Fidel Castro said that [the Coup] "was promoted by the far right-wing of the United States -which in Central America was maintaining the structure set up by [former US president George W.] Bush – and backed by the Department of State."
Mediation talks headed by Costa Rican President Oscar Arias have failed to persuade coup leaders in Honduras to accept the formation of a unity government headed by Zelaya.
Head of the de facto Honduran government Roberto Micheletti says he will not participate in talks as long as the reinstatement of Zelaya is the main concern.
Micheletti has vowed to arrest Zelaya on charges of violating the constitution should he attempt to return to the country.