Iran
Middle East
North America
Outsiders seeking to sell arms in Middle East: Iran's mission in Kuwait
Iran's Embassy in Kuwait has hit back at the US envoy to the Arab country over her criticism of Tehran's regional role, saying the outsiders do not care about the Middle East's stability and are only there to sell their arms.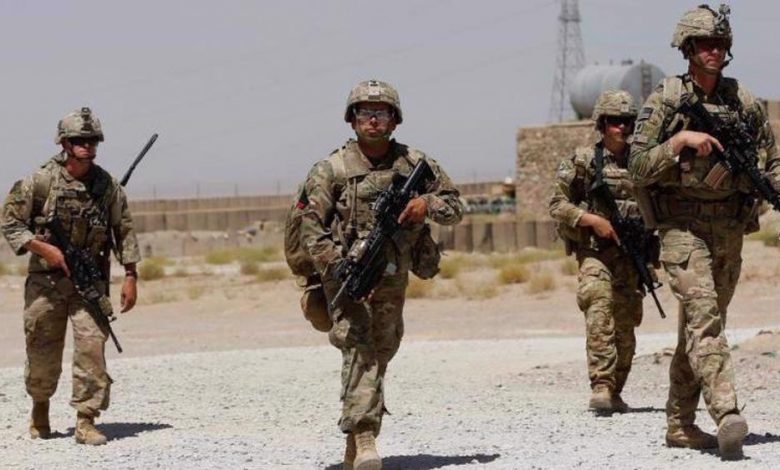 Tehran's mission in Kuwait City highlighted the significance of maintaining security in the region, saying this can solely be ensured through cooperation among the region's countries.
"No country is more sympathetic towards regional security and stability than the region's own countries," it said in a tweet.
Drawing attention to Washington's interventionist policies in the region, the Embassy said, "Those who have come from thousands of kilometers away are here to sell weapons and make money."
The tweet came in response to recent remarks by US Ambassador to Kuwait Alina Romanowski, who reportedly described Iran's role in the region as evil.
The Iranian mission further blasted Americans for assassinating Iran's top anti-terror commander Lieutenant General Qassem Soleimani and Abu Mahdi al-Muhandis, the second-in-command of Iraq's Popular Mobilization Units (PMU).
It is in fact those who killed popular anti-terrorism military commanders in the region who are playing an evil role in the region, the tweet said. "The children of this region will never forget such evil role."
On January 3, the US assassinated General Soleimani, commander of the Quds Force of Iran's Islamic Revolution Guards Corps, al-Muhandis, and a group of their companions in Baghdad. The operation was ordered by US President Donald Trump.
Both commanders enjoyed deep reverence among Muslim nations over their endeavors in eliminating the US-sponsored Daesh terrorist group in the region, particularly in Iraq and Syria.
The Iranian mission in Kuwait also slammed Washington for violating UN Security Council Resolution 2231 by leaving a 2015 multilateral nuclear deal between Tehran and world states, describing the move as an instance of "unilateralism and evil role in the world."
"The evil role means that for the first time in the history of the United Nations, a permanent Security Council member violates the resolution adopted by the Council and punishes the states that have complied with it," the Embassy said.
On May 8, 2018, Trump announced his decision to withdraw the country from the nuclear deal, which was endorsed by Resolution 2231.
Washington has pressuring other signatories to quit the deal and abide by the sanctions the US re-imposed on Iran after leaving the agreement.