Saudi Arabia
Lebanon
Middle East
Outspoken Lebanese minister announces resignation to resolve Saudi dispute
Lebanon's Information Minister George Kordahi has submitted his resignation to ease tensions with Saudi Arabia amid a pressure campaign launched by Riyadh against Beirut in response to his comments critical of the years-long war on Yemen.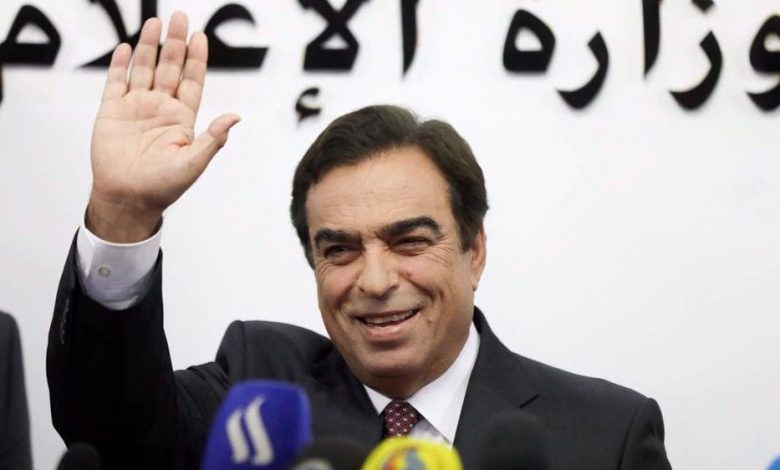 Kordahi announced his resignation from the ministerial position in a press conference on Friday, saying he quit because he had decided to put Lebanon's national interest ahead of his personal preferences.
"I have decided to give up my ministerial post for the mere fact that Lebanon is more important than my position. I do not accept to be used as a reason for harming the Lebanese residing in [Persian] Gulf countries because the interests of my country and my loved ones are way above my personal ones," Kordahi was quoted by Lebanon's al-Mayadeen television network as saying.
"A deliberate campaign was opened to me in some Lebanese media and communication sites in Lebanon and the [Persian] Gulf," he added, stressing that the campaign caused rising demands for his resignation and a "massive and unjust pressure" against Lebanon.
Kordahi said Lebanese Prime Minister Najib Mikati had told him earlier this week that his resignation would be a prerequisite for French President Emmanuel Macron to discuss the diplomatic crisis with Crown Prince Mohammad Bin Salman in Riyadh and defuse tensions between Lebanon and the kingdom.
"I had been informed by Prime Minister Najib Mikati that French President Emanuel Macron is scheduled to travel to Saudi Arabia and that France would like me to resign before Macron's visit to the KSA. In order to take advantage of this opportunity, I'm here to tell you that Lebanon is more important than George Kordahi and that the interests of the Lebanese are more important than my position," the Lebanese minister said.
Kordahi once again lashed out at Saudi Arabia for the protracted war on Yemen and said the aggression cannot continue forever.
"The war in Yemen will not last forever, and there will come a day when the belligerents will sit at the table to negotiate," he said, adding, "President Macron will open up with Saudi Arabia the issue of restoring relations with Lebanon."
Kordahi held the ministerial post for less than three months after he was appointed as part of Mikati's government tasked with steadying Lebanon's economic collapse.
Back in August, Kordahi, who was not appointed to the post at the time, said during a television program, which was aired in October, that the war on Yemen was an act of aggression by Saudi Arabia and the United Arab Emirates (UAE), Riyadh's most significant ally in the military coalition. He called the war "absurd," saying it must stop because he is opposed to wars between Arabs.
Kordahi also said the Yemeni army forces and their allied fighters from the Popular Committees were "defending themselves … against an external aggression," and that "homes, villages, funerals and weddings were being bombed" by the Saudi-led coalition. He also said the war was "futile" and it was "time for it to end."
Kordahi's remarks at the program infuriated Riyadh and prompted it to order Lebanon's ambassador to leave the kingdom within 48 hours and banned all imports from the Arab country.
Other Persian Gulf countries, including the UAE, Bahrain and Kuwait followed Saudi Arabia's lead with similar measures against Lebanon.
Saudi Arabia launched the war on its southern neighbor in March 2015 in collaboration with a number of its allies, and with arms and logistics support from the United States and several Western countries. The aim was to return to power a former Riyadh-backed regime and crush the popular Ansarullah movement, which has been running state affairs in the absence of an effective government in Yemen.
The war has killed tens of thousands of Yemenis and turned the entire country into the scene of the world's worst humanitarian crisis, but it has stopped well shy of all of its goals. Meanwhile, Yemeni forces have gone from strength to strength against the Saudi-led invaders, and left Riyadh and its allies bogged down in the impoverished country.