Syria
Over 120 Terrorists Killed, Wounded in Syrian Artillery Shelling in Northern Aleppo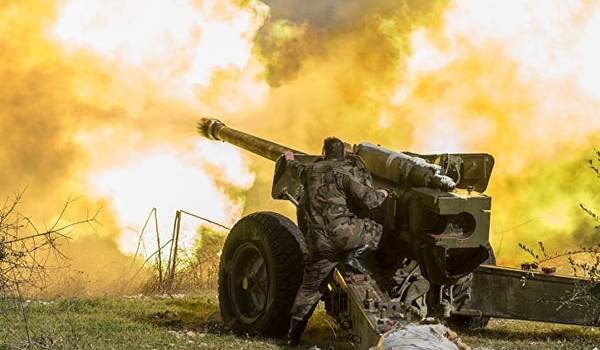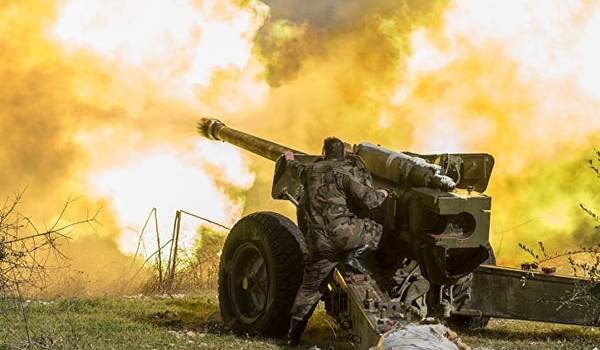 The Syrian Army's artillery and missile units opened heavy fire at the gatherings and concentration centers of the terrorist groups in part of the small town of al-Shababi in the Northern Countryside of Aleppo city, killing 86 and wounding 40 militants there.
The Syrian artillery and missile units pounded heavily gatherings of militants in al-Nazarat neighborhood and al-Brij square in al-Shababi, which ended in the killing of 86 terrorists and wounded 40 more.
Reports said earlier today that the Syrian Army troops and their popular allies have been hitting hard positions of the terrorist groups in al-Lairamoun and have captured several firms in this industrial region.
"The Syrian soldiers, Lebanese Hezbollah and Iraqi Resistance fighters have been very successful in their clashes with the militant groups in al-Lairamoun in Northern countryside of Aleppo and have thus far recaptured Saleh Sharq al-Owsat region via pushing back the militants towards Northeastern part of al-Lairamoun near the workshops of Sabbaq and Sharbati," the sources said.
"Scored of the terrorists have been killed or wounded in the pro-government forces' advances,' the sources added.