Syria
Over 128,000 civilians have exited East Ghouta through humanitarian corridors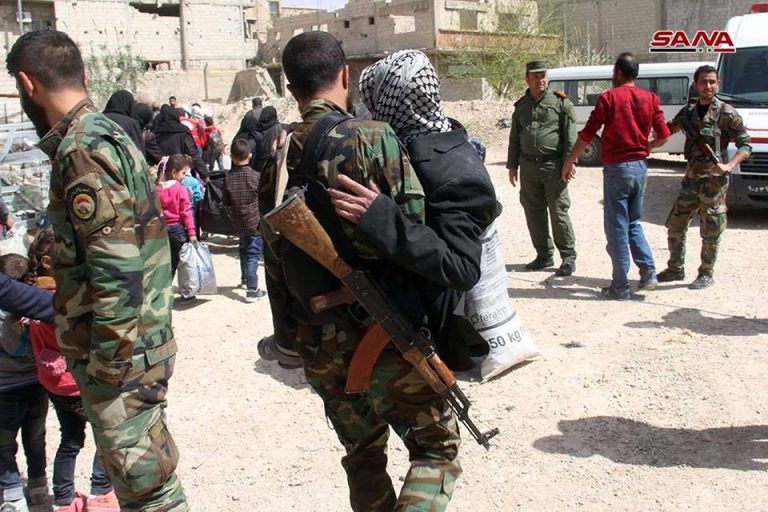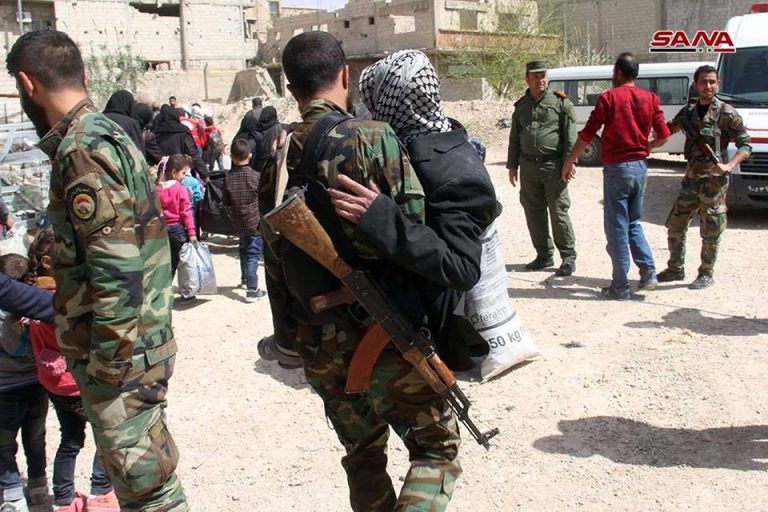 The Russian Ministry of Defense announced on Wednesday that over 128,000 civilians had exited the East Ghouta region through the established humanitarian corridors.
The humanitarian corridors were established at three different sections of the East Ghouta, with the largest crossing point at the Wafiddeen Refugee Camp near the Jaysh Al-Islam held town of Douma.
With the Syrian Arab Army (SAA) in control of nearly all the East Ghouta region, the only humanitarian corridor remaining is at the Wafiddeen crossing.
The Syrian Army and Russian Reconciliation Center are now awaiting Jaysh Al-Islam's response to the terms offered by the former in Douma.