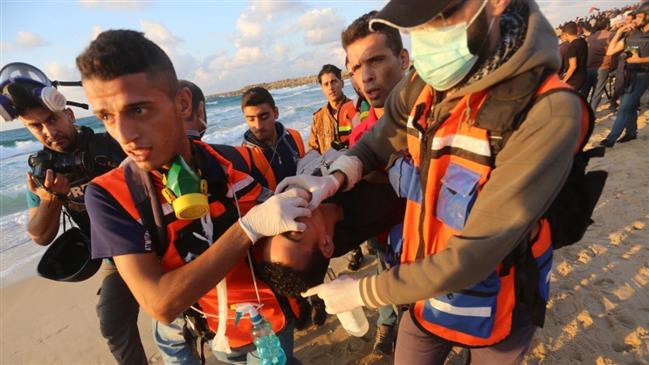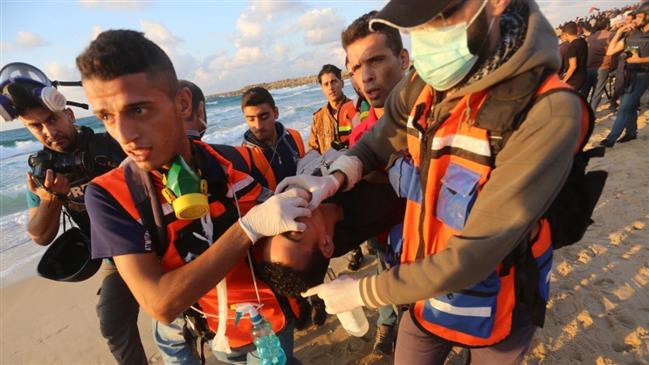 Over 20 Palestinians have been injured by Israeli forces on the seashore in the northern Gaza Strip when clashes broke out during a demonstration against Tel Aviv's decade-long maritime blockade on the coastal enclave.
On Monday, Israeli forces fired tear gas and live ammunition at the crowd during the protest which was held in support of a new flotilla titled 'Freedom Ship 15' that set sail from the port of Gaza in an attempt to break the Israeli siege .
Nearly 40 fishing boats reportedly joined the flotilla, which was organized by Gaza's National Committee for Breaking the Siege. The flotilla sailed to the northern coastal border of the Gaza Strip, but was reportedly forced to return to shore by Israeli forces.