Syria
Over 20 Terrorists Killed in Clashes with Syrian Soldiers in Southwestern Damascus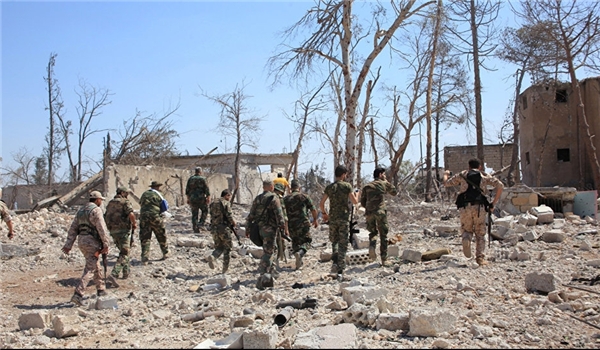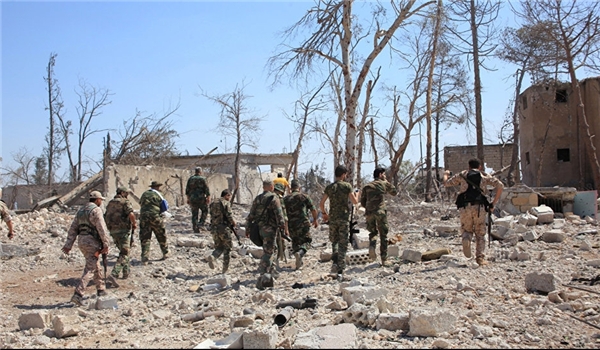 Terrorist groups lost at least 23 rebels as their attack on government positions in Western Ghouta was repelled by the Syrian Army troops and popular forces.
Syrian government forces fended off terrorist groups' offensive on their strongholds along Khan al-Sheih-Deir al-Khabiyeh road, inflicting 23 casualties on the militants and destroying at least three tanks of the Takfiri groups.
The clashes occurred in al-Diwan neighborhood in the Southwestern countryside of Deir al-Khabiyeh.
In the meantime, the Syrian fighter jets pounded Jeish al-Islam's centers near the town of al-Reihan in Eastern Damascus.
In relevant developments in the region on Sunday, Fatah al-Sham (formerly known as the al-Nusra) Front suffered a heavy death toll in a heavy army raid and ordered withdrawal from key farms near Khan al-Sheih in Western Ghouta.
Syrian Army soldiers struck heavily the positions of Fatah al-Sham and captured al-Bawayeh farms, inflicting a heavy death toll on the militants.
The Syrian army men backed up by the Syrian fighter jets' air support further made a headway in the Southwestern flank of Khan al-Sheih and prevailed over the terrorists in the region after hours of non-stop battle.
After seizing control over al-Bawayeh farms and the areas Southwest of Khan al-Sheih, the army deployed fresh forces to the opposite side of the city to make a headway from the Southeast.