Syria
Over 25 Regions Join Peace Agreement with Syrian Army in Northern Homs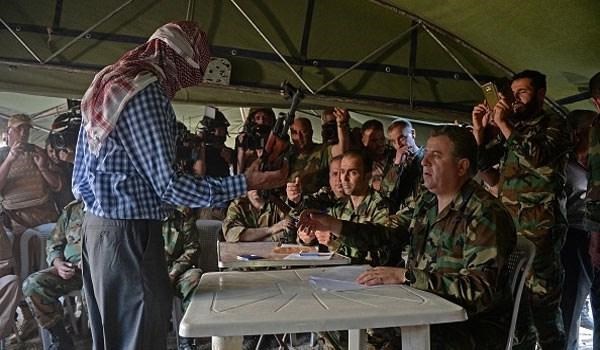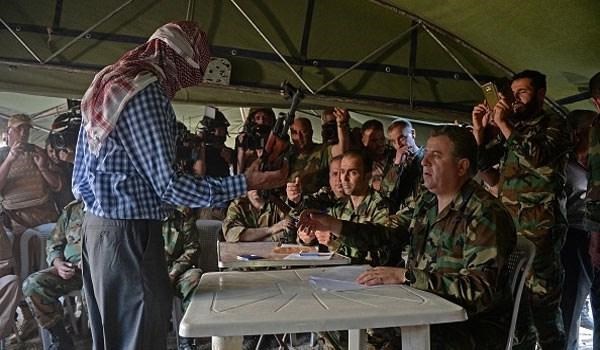 25 towns, townships and villages as well as one city joined the peace plan in Northern Homs in war-hit Syria.
According to a peace agreement between the Syrian army, in cooperation with the Russian Reconciliation Center for Syria, and the representatives of several regions in Northern Homs, al-Rastan city along with the villages and towns of al-Kan, Rouzeh, Ezzeddin, Qunaytarat, al-Zaherieh, Kafarnan, Kissin, Housh Kafarnan, Housh al-Zabadi, Um Sharshouh, Marhouj, Housh al-Akrad, al-Sourah, al-Farhaniyeh, al-Khazamiyeh, Kafar Laha, Taldo, al-Zantou, al-Dar al-Kabireh, al-Khalediyeh, al-Jaloudiyeh, Haboub al-Rih, al-Jassemiyeh, Taldahab and Western al-Tayebat joined the peace plan.
In a relevant development on Wednesday, the Syrian Army troops continued their operation against ISIL in Eastern Homs, driving terrorists out of three more key villages in the Central part of the war-hit country.
The army men stormed the remaining regions still under ISIL's control in Jubb al-Jarah and captured the villages of Um al-Sous, al-Kharafish and Rasm al-Arnab.
A field source said that a large number of terrorists were killed and ISIL's military equipment was destroyed in the attack.
The source further said that the army's engineering units embarked on defusing landmines and bombs planted by ISIL in the newly-liberated regions.