Europe
Over 40 arrested, dozens hurt in Spain after protest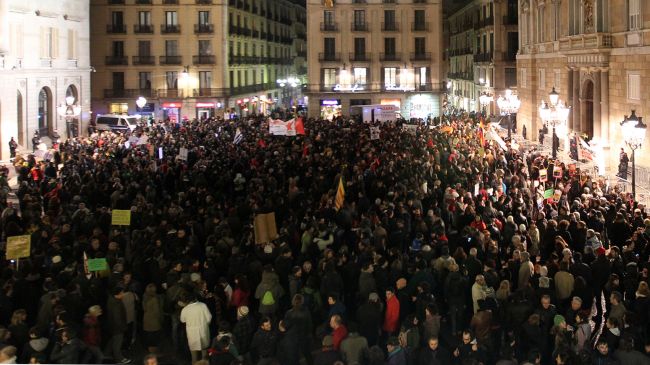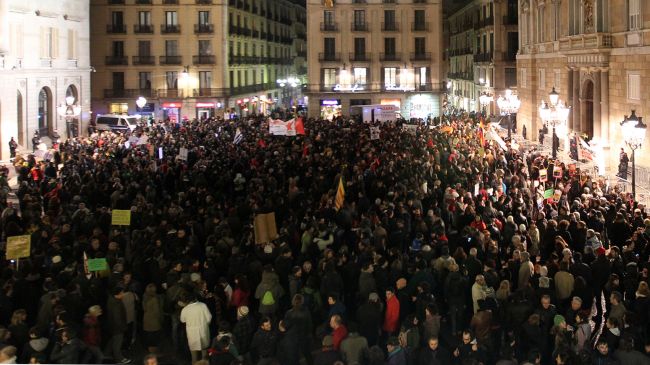 More than 40 people have been arrested and dozen others injured during disturbances following a massive protest in Spain's capital.
After the Saturday rally, Madrid police reported riots around the city's Atocha train station, where 45 people, including nine minors, were arrested.
In addition, authorities said some 40 people, including 12 police officers, were injured during the incident.
Earlier in the day, hundreds of thousands of Spaniards participated in nationwide protests against spending cuts, the privatization of public services and allegations of corruption by politicians as well as the Royal family.
Spaniards blame Prime Minister Mariano Rajoy's conservative government for the harsh austerity measures, which has led companies to shut down and the unemployment rate to reach above 26 percent.
Public outrage has been further fuelled by corruption scandals, which have hit Rajoy's Popular Party and Spanish king's son-in-law, Inaki Urdangarin.
Rajoy and other party members are accused of receiving irregular payments. Urdangarin has allegedly embezzled millions of euros of public money paid to a company he managed several years ago.
A recent poll showed some 96 percent of Spanish adults thought corruption among politicians was pervasive.
This comes while the fourth largest eurozone economy has adopted a raft of austerity measures to save 150 billion euros between 2012 and 2014.