Syria
Over 50 Civilians Killed in US Air Raids in Northeastern, Eastern Syria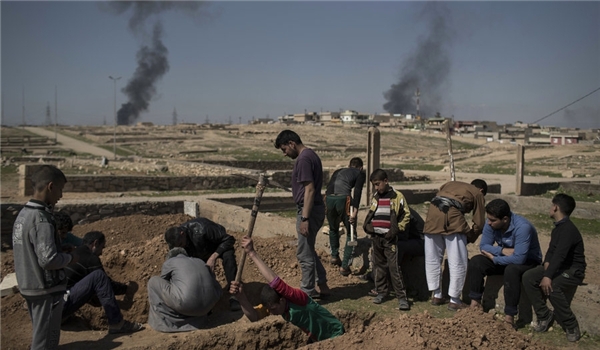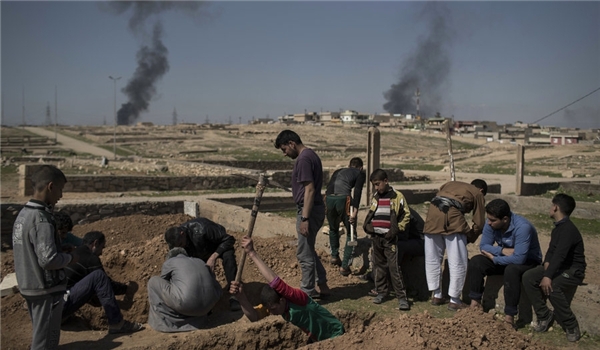 More than 50 civilians were killed and dozens of others were wounded in the US-led Coalition airstrikes on Raqqa city and in the two provinces of Deir Ezzur and Hasaka, local sources confirmed on Wednesday.
The US fighter jets bombed al-Badou neighborhood in ISIL-held Raqqa city, killing 40 civilians and wounding several more.
Also, the US fighter jets carried out several combat flights over Hasaka province Northeast of Syria, killing nine civilians.
In the meantime, the Lebanese Arabic-language al-Manar tv network reported that the US fighter jets used white phosphoric bombs in air raids on regions near the ISIL-held town of al-Thowar in Northeastern Deir Ezzur, killing and injuring several civilians.
Reports said on Tuesday that the US warplanes pounded a region in the town of al-Mayadeen in Southeastern Deir Ezzur, killing two civilians and wounding seven more.
Relevant reports said earlier this month that the US warplanes targeted several regions in Raqqa city, killing at least 11 civilians and wounding a number of others.
Meantime, the Syrian Observatory for Human Rights (SOHR) reported that the US fighter jets pounded one of the ISIL-controlled prisons in the town of Albu Kamal near the former political security building of Deir Ezzur city, killing at least 23 people, including 18 civilians who were under arrest in the jail, and wounding several others.
It added that at least 10 inmates jailed in the prison were Iraqi nationals.