Palestine
Over 50,000 Gazans live in UNRWA shelters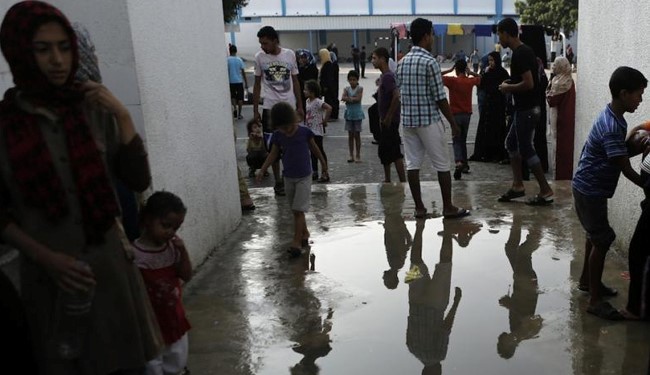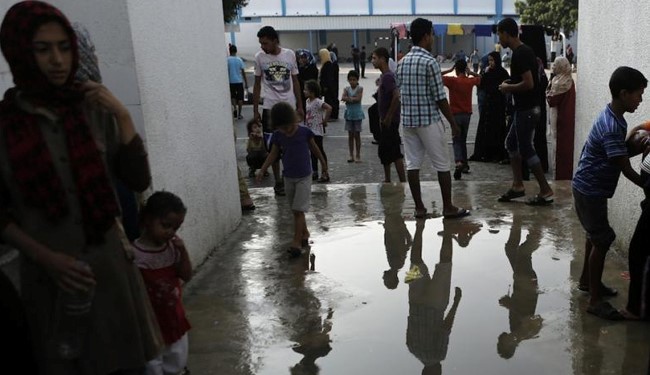 At least 54,000 people still remained in 78 United Nations Relief and Works Agency (UNRWA) shelters in Gaza Strip, a UN official said.
About 233,000 displaced people had left the United Nations Relief and Works Agency (UNRWA) shelters in the Gaza Strip as of Wednesday afternoon, Stephane Dujarric said on Thursday.
The UN spokesman, made the statement at a daily news briefing, quoting a report from the UN Office for the Coordination of Humanitarian Affairs (OCHA).
"However, the number of displaced people is still very fluid, as people left shelters temporarily to go back to their work and check on their homes to gather personal items," Dujarric said.
The OCHA report came after Israeli and Palestinian negotiators agreed Tuesday to an Egyptian-brokered ceasefire deal to end the 50-day conflict.
During the conflict, Palestinians sought refuge at UN schools in Gaza. Life did not return to normal, but thousands of residents did return to their homes, reports said.
More than 2,100 Palestinians were martyred and over 10,000 injured since July 8 when the Israeli regime launched Operation Protective Edge. On the Israeli side, five civilians and 64 soldiers were killed, according to official figures.
Palestinian resistance forces, however, estimate that at least 150 Zionist forces were killed during their ground attack on Gaza.