Africa
Over dozen killed in Boko Haram attack in northern Nigeria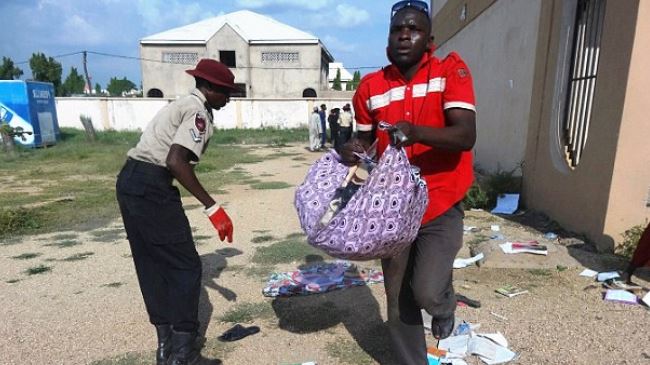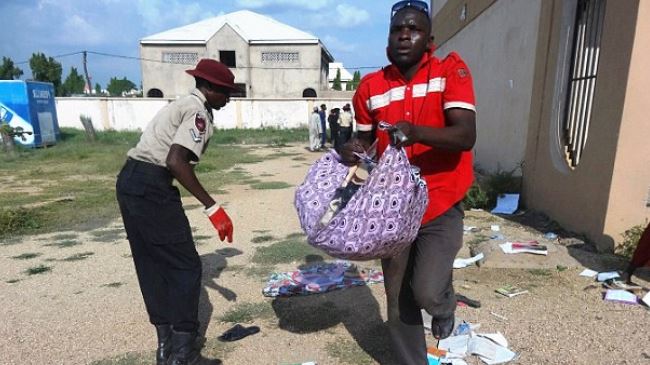 At least 15 people have been killed and 34 others wounded in a bombing and shooting attack by Takfiri Boko Haram militants in northern Nigeria.
Four gunmen ran into the Federal College of Education in the state capital Kano on Wednesday, after engaging police outside the grounds, the Associated Press quoted a guard as saying on condition of anonymity.
Kano state police commissioner Aderenle Shinaba said that two of the attackers detonated their explosives-laden vests inside the college.
Shinaba told AFP that police opened fire as shooting broke out, causing the explosives-laden vest of one of the assailants to detonate. The fourth gunman was shot dead.
He said security forces recovered explosives and two Kalashnikov assault rifles from the slain militants.
President Goodluck Jonathan extended his condolences to the families of the victims.
"The president commends the officers and men of the Nigerian Police Force who took prompt action to confront the attackers and minimize resultant casualties," he said in a statement.
Meanwhile, army spokesman Brigadier General Olajide Olaleye said several Boko Haram militants were killed in a fierce battle with Nigerian troops in the town of Konduga late on Tuesday.
Boko Haram has gained ground in the northeastern provinces of Adamawa, Borno, and Yobe over the past weeks.
The group has claimed responsibility for many deadly gun and bomb attacks in various parts of Nigeria since the beginning of its militancy in 2009. Over 10,000 people have so far been killed in the assaults.
Boko Haram, whose name means "Western education is forbidden," says its goal is to overthrow the Nigerian government.
According to the United Nations High Commissioner for Refugees (UNHCR), nearly 650,000 Nigerians have fled their homes due to Boko Haram violence and are displaced inside the country, while thousands more have taken refuge in neighboring countries.