Saudi Arabia
Human Rights
Middle East
Over one millions forcibly displaced due to mass demolitions in Saudi Arabia's Jeddah: Rights group
An independent human rights organization says more than one million people, both Saudi citizens and foreigners, have become victims of forced displacement and have not received adequate compensation as old neighborhoods are being demolished in Saudi Arabia's strategic Red Sea port city of Jeddah to make way for luxury high rises and entertainment venues.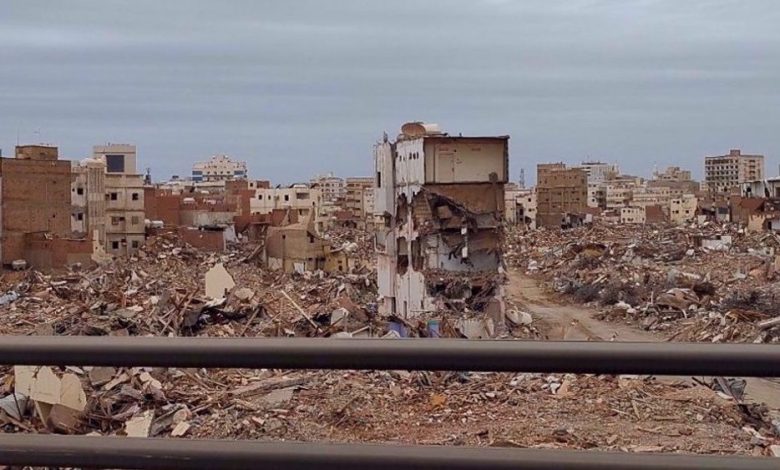 Democracy for the Arab World Now (DAWN), a US-based rights group created by murdered Saudi dissident and the Washington Post journalist Jamal Khashoggi to promote democracy, human rights and the rule of law for the Arab world, stated that while the Riyadh regime is expected to spend more than $20 billion on the ambitious plan, very little of that amount has been allocated to compensate the 1.5 million people who have lost or will lose their homes and livelihoods.
The rights group went on to note that demolitions began slowly in October 2021, but by December last year the Saudi authorities had started to demolish large parts of several neighborhoods, forcibly displacing residents without warning and without prior consultation or sufficient compensation afterwards.
DAWN highlighted that Saudi officials demolished 16 to 20 neighborhoods between October 2021 and May 2022, covering an area of more than 4,000 square kilometers.
The speed and extent of demolitions inside Jeddah were unprecedented in modern Saudi history, and the impact of the demolitions on Saudi citizens will be significant, the rights group said.
Moreover, a recently published map of the project shows that the demolitions, which are expected to be completed this month, will affect 1.5 million people in 63 neighborhoods.
The research conducted by DAWN concluded that the Saudi forced displacements are in violation of international law since the measures are incompatible with internationally recognized legal principles to guarantee and protect the population's rights.
Saudi officials have failed to employ appropriate alternatives to displacement and to follow legal procedures, including providing advance notice and an opportunity to appeal or providing prompt, adequate, and effective compensation.
DAWN stressed that Saudi authorities must stop all demolitions in and around Jeddah until it can ensure that development projects comply with international legal standards.
According to the London-based rights group ALQST, an independent non-governmental organization advocating human rights in Saudi Arabia, evicted residents had been living in their homes for up to 60 years.
Some were driven out when their power and water were cut off, or threatened with jail for disobeying an eviction order, it added.
A resident of Jeddah's southern neighborhood of Galil, which saw the first demolitions last October, said security forces had confiscated mobile phones to prevent footage from getting out.
"We were suddenly expelled from our homes overnight and without warning," said the man, who gave his name as Fahd.
Saudi officials have asserted that the kingdom will compensate families for their losses and announced in February that the government would complete 5,000 replacement housing units by the end of the year.
But residents, including those evicted early on, said they had so far received nothing and that there was no clear way to assess the value of their destroyed homes.