Palestine
PA forces continue treacherous arrests in W. Bank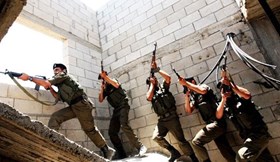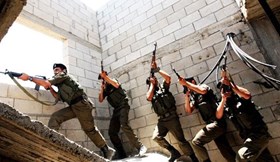 The PA security forces have escalated political arrests and summons against members of the Hamas Movement in West Bank.
Eight citizens were arrested Monday, while 21 others are still held in PA forces including four hunger strikers. Two other young men were summoned.
In a press release, the Hamas Movement said that the PA preventive security apparatus arrested an ex-detainee who served 10 years behind Israeli bars along with his brother after raiding their home in al-Khalil.
The PA intelligence agency have also arrested a university student in al-Khalil, while a PA court extended the detention of another student named Hasan Qawasmeh for four days.
Qawasmeh has been on hunger strike for five days running in protest at his detention with no guilt.
Three other political detainees, including two ex-detainees, continued their hunger strike for more than a week protesting their detention.
In Bethlehem, the preventive security apparatus arrested two young people over Facebook postings criticizing PA policies.
The Palestinian activist Ali Qaraqea was summoned for interrogation after being banned from traveling to Jordan.
Seven ex-detainees, from Bethlehem, are currently held in PA jails for more than a month.
In Nablus, two citizens were arrested by PA forces after violently breaking into their homes, while an ex-detainee was arrested from his workplace in Qalqiliya.
PA forces also continued to hold seven political detainees on different charges, including receiving an ex-detainee after his release from Israeli jails.
In Ramallah, PA security forces arrested a preacher while continued to politically arrest three university students for more than ten days.
In another context, Hamas issued Monday its monthly report documenting Israeli and PA violations against Palestinian citizens in the West Bank and the Gaza Strip.
The report said that nine Palestinians were killed during October. Five of them were murdered by Israeli gunfire in the West Bank, including three children, while four others were killed in Gaza including three died of injuries they sustained during Israel's last war on Gaza.
223 West Bankers were arrested by Israeli forces during October, including 11 children, three ex-detainees, and 13 women, according to the report.
The report also stated that the PA security forces arrested 76 citizens during October, including 74 people affiliated with Hamas and two others with the popular front for the liberation of Palestine.
12 other citizens were summoned during the same period, while the detention of three detention were extended.