Palestine
PA security arrest 2 Hamas supporters and extend the detention of another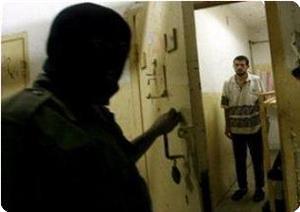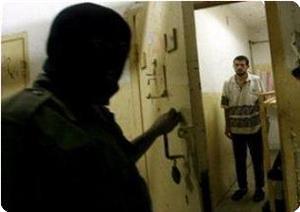 PA security apparatuses arrested two supporters of Hamas movement in Ramallah and al-Khalil and extended the detention of liberated captive Sheikh Aziz Fatash from Salfit.
The "general intelligence" service arrested in al-Khalil the liberated captive Raslan Numan Al-syouri after summoning him yesterday. He is an ex-prisoner who served four and a half years in Israeli jails and had been arrested three times by the PA's security apparatuses.
The Preventive Security Service also arrested in Ramallah the liberated captive Ayman Abu Arram, 26. He is from the town of Birzeit and the head of the Students Union Council at the University of Birzeit. He had been previously detained by the authority's apparatuses for long periods.
Meanwhile, PA courts extended in Salfit the detention of Sheikh Aziz Fatash for 15 additional days.
Sheikh Aziz was arrested by the Preventive Security service in Salfit, on September 19, 2012, to appear before the Court that has been extending his detention many times, most recently last Thursday, without mentioning his charges or the reasons behind his arrest.
Fatash was a liberated prisoner who served in Israeli jails more than 13 years. He had also been arrested and summoned several times by PA security and served more than a year and a half in the authority's jails.