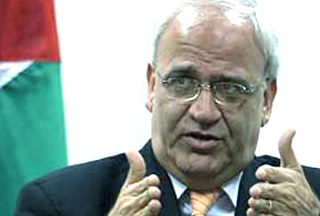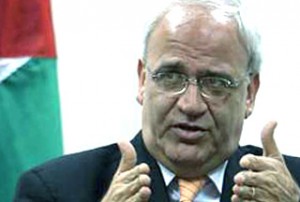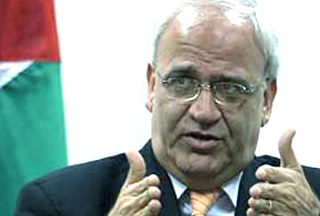 The Palestinian Authority (PA) intends to seek support from UN Security Council (UNSC) to recognize an independent Palestinian state with Jerusalem Al-Quds as its capital city, a senior official says.
"We have reached a decision… to go to the UN Security Council to ask for recognition of an independent Palestinian state with Jerusalem as its capital and with June 1967 borders," chief Palestinian negotiator Saeb Erekat was quoted by AFP as saying on Sunday.
"We're going to seek support from EU countries and Russia and other countries for the measure," he added.
According to Erekat, the Arab League's monitoring committee on the Arab peace initiative, which met in Cairo last week, has unanimously approved the idea.
He also said acting Palestinian Authority Chief Mahmoud Abbas has received positive responses after he presented the idea to UN Secretary General Ban Ki-moon and to Russia.
The status of Jerusalem Al-Quds has been among the thorny issues in the stalled peace talks between Israel and the Palestinians, with the Israelis claiming the city as their "eternal, undivided capital" — a position not recognized by the international community.