Pageantries, photo-ops will never make for serious diplomacy: Zarif tells Trump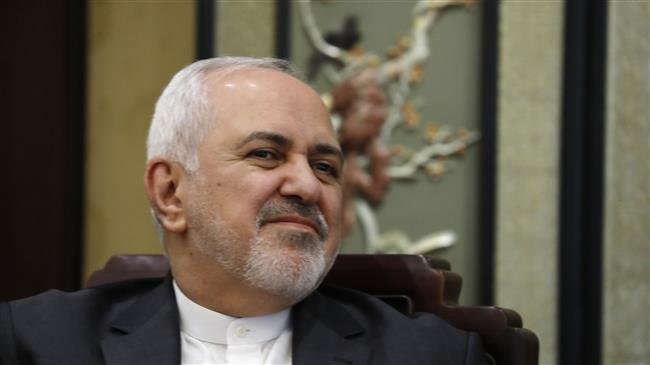 Iranian Foreign Minister Mohammad Javad Zarif says US President Donald Trump is not seeking "serious diplomacy" on North Korea after he failed to reach an agreement with the North Korean leader during their summit in Vietnam.
"President Trump should've now realized that pageantries, photo-ops & flip-flops don't make for serious diplomacy," Zarif tweeted on Friday, a day after Trump, a self-proclaimed "dealmaker," cut short his summit with North Korean leader Kim Jong-un in the Vietnamese capital Hanoi as they failed to strike a denuclearization deal.
In an unexpected turn of events, the US president will end denuclearization talks with the North Korea leader much earlier than excepted.
A downbeat Trump told reporters at a press conference that "he had to walk away" from the talks because of North Korea's demands to lift all economic sanctions against Pyongyang as a prerequisite to denuclearization. North Korea, however, rejected the claim, saying it had expressed readiness for a complete denuclearization in exchange for a partial sanctions removal.
The US president had earlier said he was in "no rush" to seal a deal over North Korea's nuclear program, downplaying raised expectations of a swift breakthrough in his second set of high-stake talks with Kim in Vietnam, some eight months after their first historic get-together in Singapore.
In his Twitter post, Zarif also once again defended the historic Iran nuclear agreement, officially known as the Joint Comprehensive Plan of Action (JCPOA), reached between Iran and the P5+1 group of countries in 2015.
President Trump should've now realized that pageantries, photo-ops & flip-flops don't make for serious diplomacy.
It took 10yrs of posturing plus two years-literally thousands of hours-of negotiations to hammer out every word of the 150 page JCPOA. You'll never get a better deal.

— Javad Zarif (@JZarif) March 1, 2019
White House Press Secretary Sarah Sanders had earlier said on Twitter that former US President Barack "Obama refused to walk away from a bad deal with Iran," while Trump "refuses to make the same mistake with Iran, North Korea, or anybody else."
Read more:
Trump has been a vociferous critic of the Iran nuclear agreement, which was negotiated under his predecessor, Barack Obama. He has called the agreement as "the worst and most one-sided transaction Washington has ever entered into" and even threatened to tear it up.
The US president withdrew Washington in May 2018 from the JCPOA and decided to re-impose unilateral sanctions against Tehran.
Under the 2015 deal, reached between Iran and five permanent members of the United Nations Security Council, including the United States, Iran undertook to put limits on its nuclear program in exchange for the removal of nuclear-related sanctions.