Afghanistan
Pakistan assures help in Afghan poll security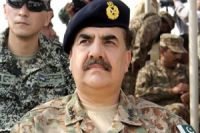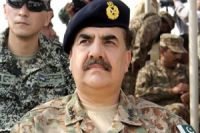 Pakistani Army official promised to extend Pakistan's full support to Afghan authorities for ensuring a trouble-free second phase of its presidential elections.
According to The Express Tribune, the assurance from the Army Chief General Raheel came during his talks with Afghan Army Chief Sher Muhammad Karimi and International Security Assistance Force (Isaf) Commander General Joseph Dunford in Kabul on Monday.
The trilateral talks, which lasted four hours, were focused on the security of the second phase of the presidential elections in Afghanistan as well as the post-2014 scenario.
A statement issued by the Inter-Services Public Relations (ISPR) said that a four-star level meeting was held at Afghan Ministry of Defence in Kabul. "The participants reviewed the current security situation in Afghanistan," it added.