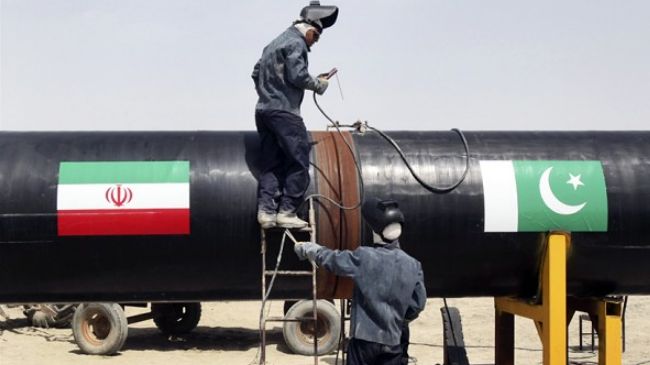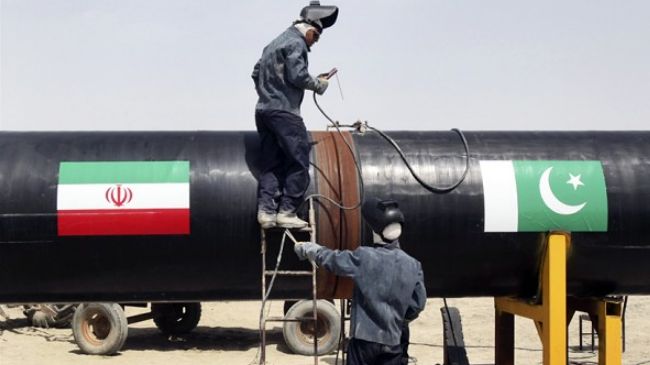 Islamabad has reaffirmed its commitment to completing a pipeline project that would take natural gas from Iran to neighboring Pakistan.
Pakistan will seriously work towards completing the project despite US pressure, said the country's Minister for Petroleum and Natural Resources Shahid Khaqan Abbasi in Islamabad on Tuesday.
The minister reiterated that his country will not abandon the major project in the face of Washington's threats.
He said although certain financing problems made the Pakistani government demand an extension of the deadline to complete the project, the country will try its utmost to make the pipeline operational according to schedule.
The Iran-Pakistan pipeline aims to help Pakistan overcome its growing energy needs at a time when the country of over 180 million people is grappling with serious energy shortages. The US has long been threatening Islamabad with economic sanctions if it goes ahead with the plan.
Under the original agreement sealed between Iran and Pakistan, the first Iranian gas delivery to Pakistan was to start by December 31, 2014.
Iran has already built 900 kilometers of the pipeline on its own soil and is waiting for the 700-kilometer Pakistani side of the pipeline to be constructed.
Iran and energy-hungry Pakistan clinched the deal in 1995. Later, Iran made a proposal to extend the pipeline from Pakistan into India. In February 1999, an accord between Iran and India was signed. Nevertheless, India withdrew from the project in 2009 under US pressure.