Pakistan
Pakistan Condemns US Drone Attack on Its Soil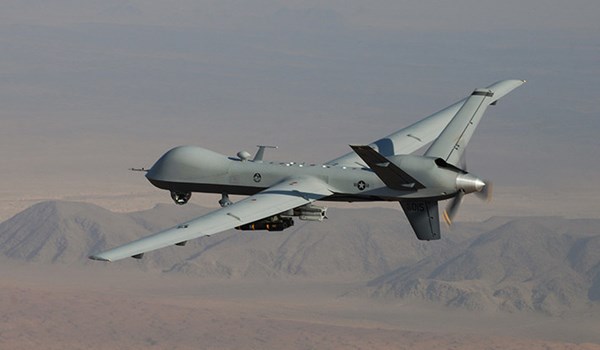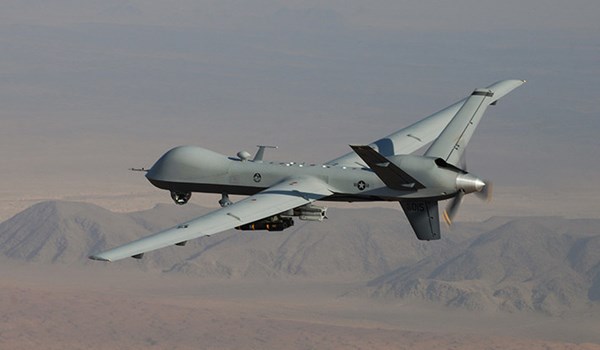 Pakistan condemned a US drone strike on its territory adding to the rising tensions between Washington and Islamabad.
The suspected US drone attack "targeted an Afghan refugee" camp in the Northwest of Pakistani Kurram region, Islamabad's Foreign Ministry's statement read, Sputnik reported.
The Foreign office also noted the detrimental effect which the US "unilateral actions" have on "the spirit of cooperation between the two countries in the fight against terrorism."
The reaction from Pakistan comes after two Pakistani security officials earlier confirmed that the missiles launched from what was said to be the US drone targeted a house in the village of Dapa Mamozai where two militants from the Afghan Taliban-allied Haqqani network resided.
Earlier in January, US State Department Spokeswoman Heather Nauert said that the United States was suspending the delivery of military equipment and security aid to Pakistan due to the local authorities' alleged insufficient measures in the fight against terrorist groups.
Pakistan has been witnessing a surge in the number of drone attacks in its regions bordering Afghanistan since US President Donald Trump ascended to presidency and made a decision to take a tougher stance on Pakistan, which Washington accuses of providing safe havens for terrorists.
Relations between Washington and Islamabad have further deteriorated over the past month in the wake of Trump's statement that Washington has received nothing but "lies and deceit" from Pakistan, despite receiving huge amounts of financial aid.
The US President's remark led to Washington halting its security-related financial assistance to Islamabad in early January, citing alleged Pakistani support for the Afghan Taliban and allied militias.
Islamabad in its turn denied sheltering terrorists and asked for further explanations from Washington, noting that the country had been fighting against terrorism mostly with the use of its own funds, stressing that the government was determined to take all possible steps "to secure the lives of our citizens and broader stability in the region."