Pakistan
Pakistan crisis: Political solution or another junta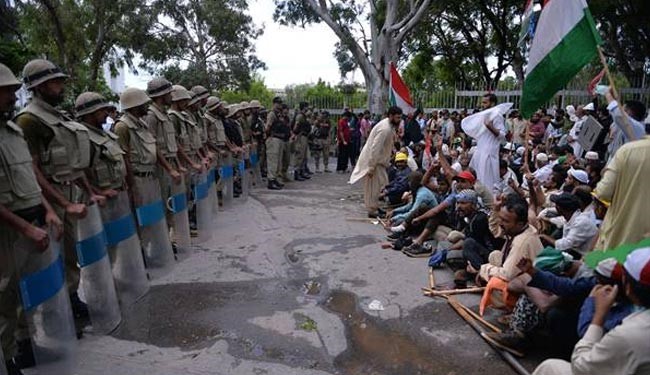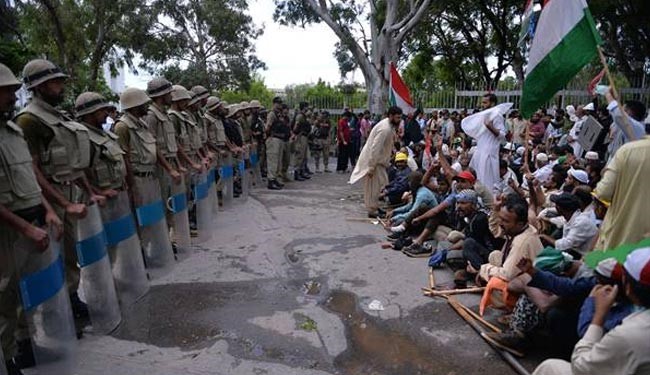 Developments in Pakistan are getting complicated day by day and it seems that there is no early end to the ongoing political crisis in the country.
Two weeks have passed since Pakistani opposition leaders Imran Khan and Tahir-ul-Qadri, who have been leading daily protest rallies in the capital Islamabad for the past days, say that they want the resignation of the government of Prime Minister Nawaz Sharif and an overhaul of the country's electoral system. In the latest protest rallies, several people have been killed and hundreds others wounded after violence broke out between security forces and angry protestors.
Now the question is why the opposition groups call the Sharif government a fraud as his Pakistan Muslim League-N (PML-N) was the winner of last year's general elections that were confirmed as sound by domestic and foreign observers.
Under the opposition pressure, the government has agreed to consider changes to the country's contentious electoral system and open an independent investigation into allegations of rigging in the elections, but at the same time, said that its opponents need to drop their demands for Sharif's resignation.
Everyone knows this crisis will threaten national interests unless it is settled through dialogue and political means. The supporters of the opposition and government should avoid violence as the country is on the verge of its worst crisis in recent years.
The opposition and government should know that their country is a nuclear armed state that has been facing a Taliban-led insurgency in the northwest since the US invasion of neighboring Afghanistan in 2001. It is also in territorial disputes with India for decades.
Given to these reasons, the opposition and the government must open dialogue to find an end to the crisis because instability in Pakistan will empower pro-Taliban militants and pose further security threats to the country and weaken Islamabad's stance against their eastern nuclear armed neighbor.
It seems that the leaders of the country have no choice but to form a national unity government or announce snap elections because as we know more violence will make the situation difficult for finding a lasting solution to the crisis.
They should understand that if the situation gets worse, the way will be paved for the intervention of the army. There are reports that both sides are lobbying with the army to solicit military leaders support.
But this could be a threat to civilian government of Pakistan and its fragile democracy.
Pakistanis have experienced several military governments in the past and know better than any one the negative impacts of a junta rule in the Asian state. And most of political parties are worried about possible intervention by the army.
Now, the opposition, the government and other political leaders should make a decision on finding a peaceful solution because the broadening of the crisis will result in grave economic and political consequences for their country.