Pakistan
Pakistan gunmen attack bus, kill 8 Shias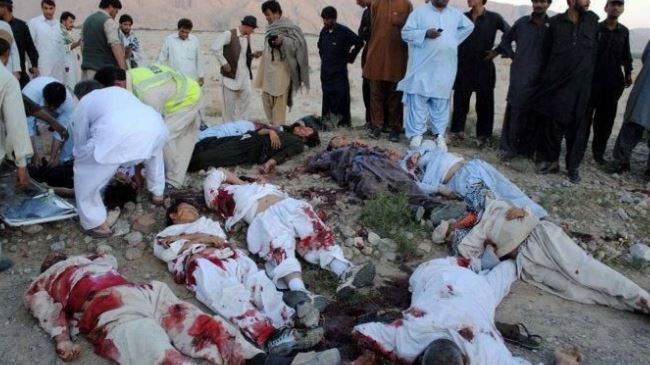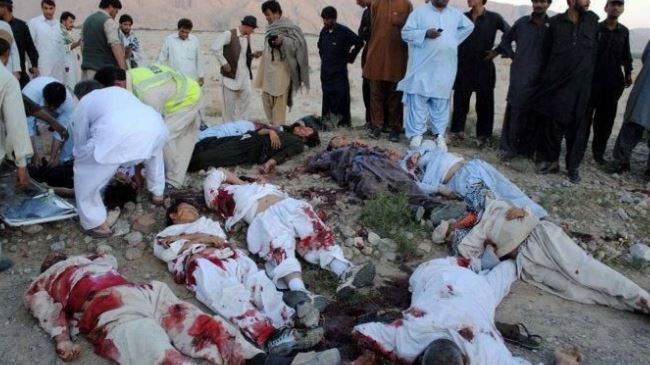 Unidentified assailants in Pakistan have opened fire on a bus carrying Shia Muslims in Balochistan's provincial capital of Quetta, killing at least eight members of the Hazara community.
Witnesses said that two armed men opened fire on a bus carrying Hazara people and managed to flee from the scene.
According to local reports, six of the victims were killed on the spot while two others succumbed to their injuries on the way to hospital.
Local police authorities have described the deadly attack as an act of targeted killing.
The pre-dominantly Shia Balochistan Province has been a scene of similar attacks against the country's minority community for numerous years.
The development comes as the independent Human Rights Commission of Pakistan has announced in a recent report that violence in the country's southwestern Balochistan Province has forced more than 200,000 people to leave their homes and take refuge in other cities across the country.
Pakistani civilians and security forces have also become the victims of attacks by groups linked to al-Qaeda, including the Lashkar-e-Jhangvi (LeJ). The outlawed Pakistani terrorist LeJ group has launched attacks and bombings against Shia Muslims and the Hazara community in Pakistan's city of Quetta in the past. Last year, more than 200 Shias were killed in such attacks.
The killings of Shias in Pakistan have sparked international outrage, with rights groups and regional countries expressing concern over the ongoing carnage. Still, those behind the violence are rarely caught or punished.
The rise in such acts of violence has triggered many protest rallies.