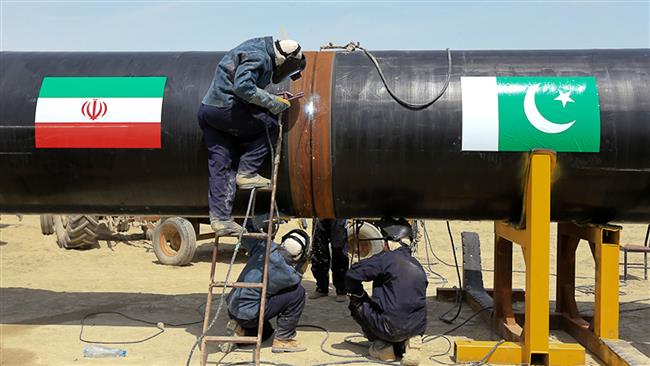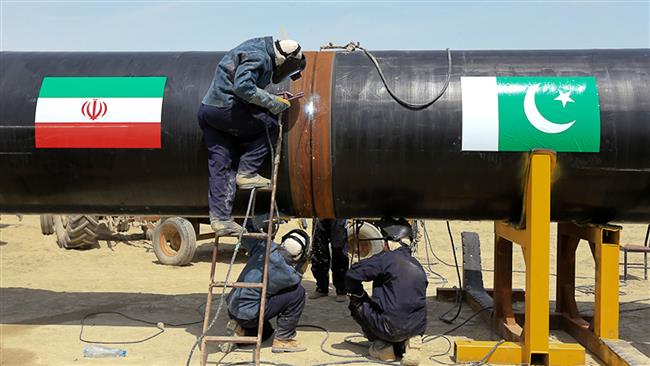 Pakistan says its import of gas from Iran through a pipeline is the best option as the stalled project is given new impetus with anticipated lifting of sanctions on Tehran.
The energy crisis in Pakistan which suffers about 12 hours of power cuts a day has worsened in recent years amid 4,000 megawatts of electricity shortfall which the Iran gas pipeline is being fostered to cover.
Iran has completed its part of the project with more than $2 billion of investment but Pakistan has fallen behind the target to take gas deliveries in the winter of 2014.
Addressing a seminar on business opportunities in the clean energy sector in Washington Tuesday, Pakistan's Minister for Petroleum and Natural Resources Khaqan Abbasi said he hoped sanctions on Iran would be removed soon.
"The Iran gas line project is the best option for Pakistan. But as long US sanctions are there, we cannot buy gas from Iran," the website of the Dawn newspaper quoted him as saying.
The remarks came as Turkmenistan's leader last month ordered construction of a $10 billion rival pipeline to Pakistan and India through Afghanistan to begin despite questions about the project.
The US has long lobbied against the Iran-Pakistan pipeline, promoting Turkmen over Iranian natural gas even though the route requires the extra mile of more than 700 km across Afghanistan.
Western giants such as Chevron, Exxon, BP and Total have held off on committing to the project all the more because of Afghanistan's insecurity and the region's complex geopolitics.
Contractually, Pakistan has to pay steep fines to Iran for failing to build and operate its section of the pipeline by the winter of 2014 but Abbasi shrugged off the postulation.
Pakistan's Minister for Petroleum and Natural Resources Khaqan Abbasi says he hopes sanctions on Iran will be lifted soon. ©Dawn
"Not our fault. We made several attempts in the last 18 months to complete the project on our side. But no investor, no builder came forward," the minister claimed.
"Once the sanctions are lifted, we will work on this project. A pipeline is always more reliable than other options," he added.
Besides the expected lifting of sanctions, the bolstered prospects of the Iran gas pipeline arise from China's $46 billion investment project dubbed the China-Pakistan Economic Corridor.
Officials say up to $2 billion has been earmarked as part of the package for the Iran pipeline extension, running from Pakistan's southern port of Gwadar to the Nawab Shah district.
The energy-starved country imports about 100 megawatts (MW) of Iranian electricity for to the areas near their border. The government has said it was in final stages of negotiations to increase electricity imports from Iran to 1,000 MW.
Trade between Iran and Pakistan plunged to $217 million in 2014 from its peak of more than $1.3 billion in 2009.