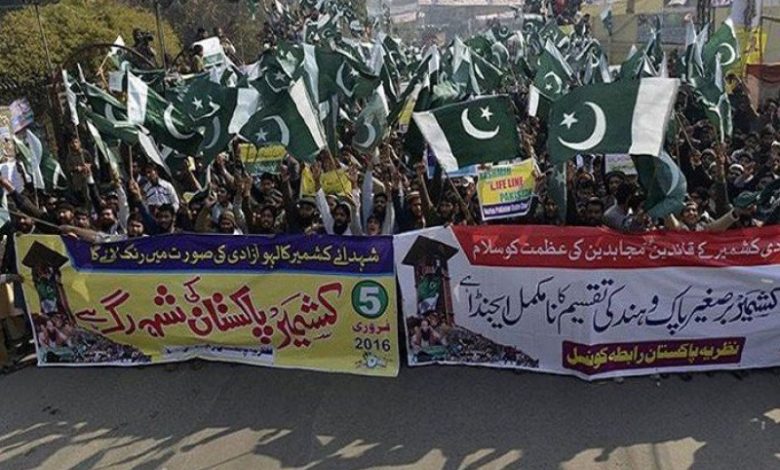 Pakistan observes the day every year on the fifth of February. This year the day has added significance since India in August last year revoked the special status of the disputed territory.
Pakistan rejected India's move as violation of UN Security Council resolutions and the bilateral agreements.
Government ministers, members of Parliament and civil society activists are attending the gathering not far from the Indian embassy in Islamabad. They have presented a memorandum of understanding to the UN office here, urging the world body to play its role in stopping India from what they say is committing the human rights abuses in Kashmir.
India has remained under lock down since August 5. Thousands of people have been detained and over 8 million Kashmiris have little access to the outside world. This, according to protesters here, warrants an immediate intervention of the international community. Others have demanded the UN to implement its decades old resolutions on Kashmir.
The country's Prime Minister Imran Khan visited Pakistani Administered Kashmir and said India made a fatal mistake by revoking the special status of Kashmir on August 5.
Pakistan and India have competing claims on the longstanding Jammu and Kashmir. Both claim the region in full but rule on parts of it.
They have fought wars over Kashmir. With tensions continue to increase, there is a fear of yet another conflict on the dispute between the two neighbors.