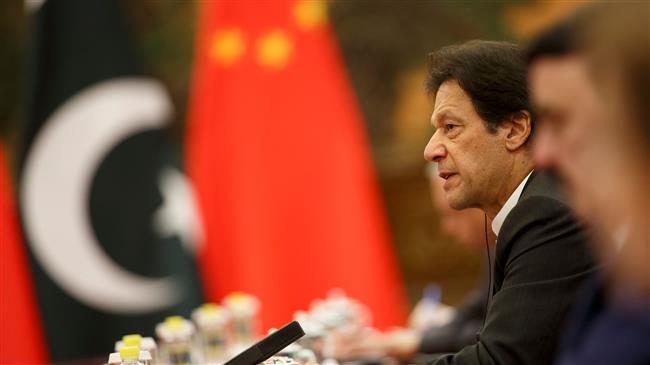 Pakistan has paid off more than $1 billion to Saudi Arabia as the second instalment of a $3.3 billion soft loan it had obtained from the Arab kingdom, as cash-strapped Islamabad reaches out to China for a commercial loan to repay the rest.
Back in July, Pakistan returned $1billion to Riyadh as the first instalment of the Saudi loan and has turned to China, its largest creditor for the past few years, to help it financially offset pressure to pay back another $1 billion to Riyadh, as the third instalment, which is due next month.
Saudi Arabia has historically never asked Pakistan to pay back the loans it took from the kingdom, according to a report by the Middle East Eye, but earlier this year, Riyadh changed its policy and pushed Islamabad to repay the $3.3 billion loan.
The shift came after Pakistan's Foreign Minister Shah Mahmood Qureshi reprimanded Saudi Arabia for not condemning India's alleged crackdown in Kashmir, a restive Muslim-majority Himalayan region.
The region is divided between India — which rules the populous Kashmir Valley and the Hindu-dominated region around Jammu city — and Pakistan, which controls a wedge of territory in the west.
However, both countries claim all of Kashmir and have fought three wars over the territory, which has been split between the two since their partition in 1947.
The top Pakistani diplomat had asked Saudi Arabia-led Organization of Islamic Cooperation (OIC) to stop dilly-dallying on the convening of a meeting of its Council of Foreign Ministers on the situation in Kashmir.
In an attempt to ease the diplomatic tension, Islamabad sent its army chief General Qamar to Riyadh but all to no avail.
Pakistan, which has $13.3 billion in central bank foreign reserves, has problems clearing the next Saudi instalment and thus, has reportedly turned to China for help.
"China has come to our rescue," Reuters quoted an unnamed Pakistani foreign official as saying.
It also cited a finance ministry official as saying that Pakistan's central bank was in talks with Chinese commercial banks. The official also said that the option for a debt swap was also on the table.
"We've sent $1 billion to Saudi Arabia," he added, saying that Pakistan planned to pay another $1 billion in January.