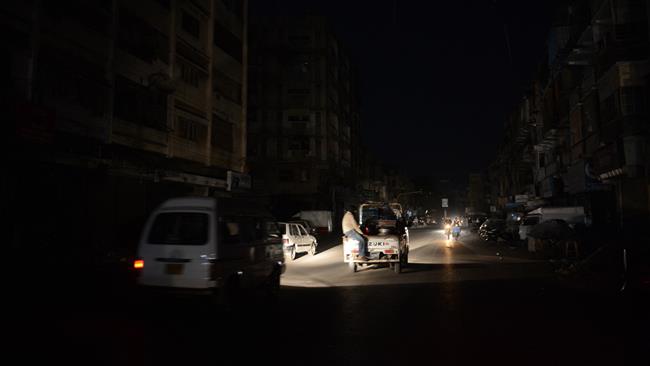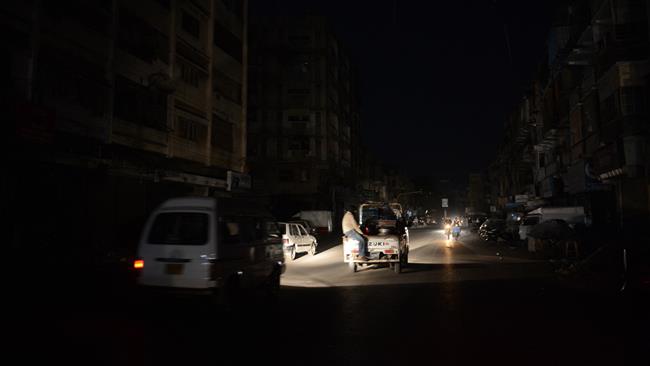 Around 80 percent of Pakistan, including the capital, Islamabad, has fallen into darkness after a key power transmission line broke down in the aftermath of an apparent militant attack on the facility.
The power failure in Pakistan began after midnight when a transmission line connecting a privately-run power plant to the national grid was damaged in an explosion blamed on militants operating in the country's southwestern province of Balochistan.
"The fault in the system was caused by a main transmission line being blown up in Balochistan," Minister of State for Water and Power Abid Sher Ali said.
Ali apologized for the outage and held gunmen in Nasirabad district accountable for the inconvenience.
The international airport in the eastern city of Lahore, situated 275 kilometers (170 miles) southeast of Islamabad, also suffered a blackout, though flights were not affected.
A spokesman for the National Power Construction Corporation Ltd. said electricity was restored across the country hours later and all power grids were back online, except for two nuclear power plants, which would be fully operational by the end of Sunday.
Pakistan is battling chronic electricity shortage, which is inflaming public anger and stifling industrial output, as power outages can last eight to 10 hours a day in cities, with much more frequent cuts in rural areas.
Pakistan's electricity is generated, transmitted, distributed, and sold by two vertically integrated public sector utilities — Water and Power Development Authority, responsible for all of Pakistan except Karachi, and the Karachi Electric Supply Corp — along with roughly 20 independent power producers. None have been able to develop substantive solutions to the country's ongoing power crisis.