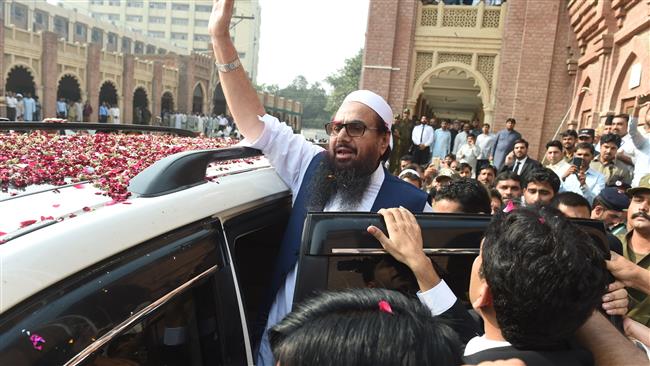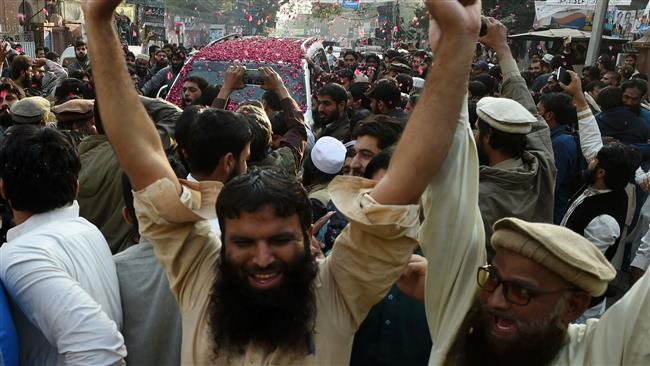 The United States has taken issue with Pakistan's release of Hafiz Saeed, who is wanted by Washington over allegedly masterminding a terrorist attack in India in 2008.
Washington said Saturday that it "strongly condemns" the move.
Saeed, who was under house arrest with a $10 million US bounty on his head, was released on Friday after less than a year in detention.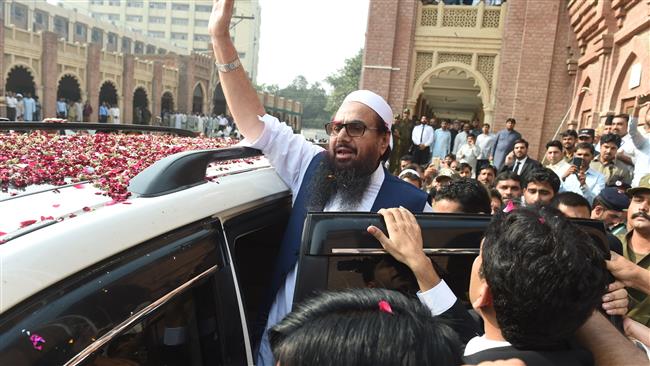 White House press secretary Sarah Huckabee Sanders questioned Islamabad's motives in regard to battling terrorism.
"Saeed's release, after Pakistan's failure to prosecute or charge him, sends a deeply troubling message about Pakistan's commitment to combating international terrorism and belies Pakistani claims that it will not provide sanctuary for terrorists on its soil," she said. "If Pakistan does not take action to lawfully detain Saeed and charge him for his crimes, its inaction will have repercussions for bilateral relations and for Pakistan's global reputation."
Designated a terrorist by the US Justice Department, Saeed has been accused of being behind the massacre in Mumbai, which left 166 people dead.
His detention came to an end in Lahore after a three-judge panel's verdict, which his spokesman described as a "victory of truth."
"Hafiz Saeed was under house arrest on baseless allegations and jail officials came to his home last night and told him that he is now free," he said after Saeed's release.
The administration of US President Donald Trump is reportedly exerting more pressure on Islamabad to take on terrorism and extremism.
In a visit to Washington in October, Pakistan Foreign Minister Khawaja Muhammad Asif said Islamabad is willing to work with Trump in this regard.
Saeed, who has denied allegations of involvement in Mumbai attacks in 2008, was put on house arrest in January.