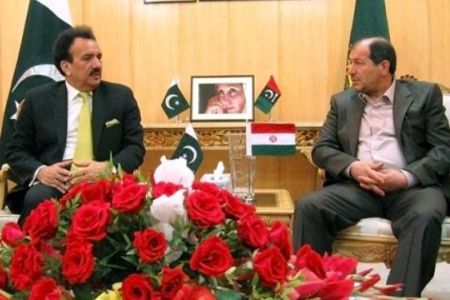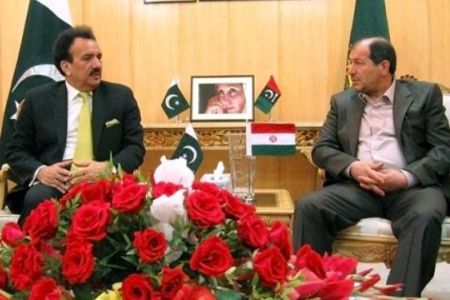 Iranian Interior Minister Mostafa Mohammad-Najjar has met with Pakistan's prime minister as the Islamic republic expands its humanitarian aid to the flood-hit country.
Najjar held talks with Yousuf Raza Gilani on Friday afternoon in the premier's office in Islamabad, IRNA reported.
The Pakistani leader expressed his appreciation for sustained Iranian efforts to provide Pakistani flood victims with urgent supplies. He also thanked Iran's government for sending the high-ranking delegation to his country to coordinate further aid shipments and consider cooperation in rebuilding areas impacted by the massive floods.
Having sent more than 400 tons of humanitarian supplies, including tents, blankets, food and medicine to Pakistan, Iran has also announced its readiness to play an active role in the reconstruction of the country's flood-ravaged regions.
The meeting comes amid international pleas for a boost in international relief efforts to help some 800,000 Pakistanis stranded in areas only accessible by air in the aftermath of the country's worst-ever natural disaster.
The floods washed through a fifth of Pakistan, leaving at least 1,600 people dead and affecting another 20 million.