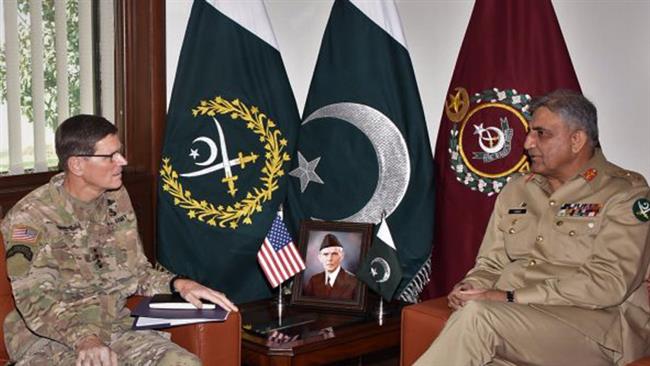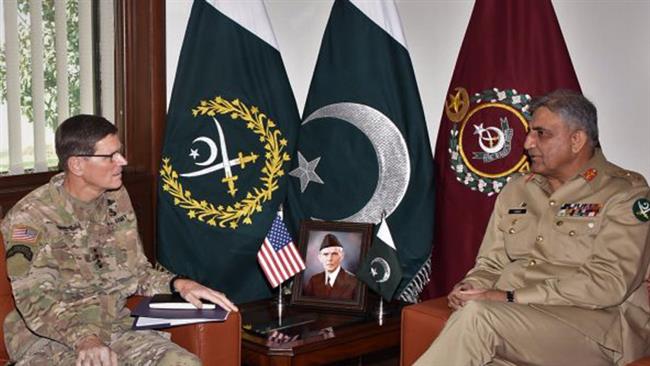 Pakistan's army chief has slammed the United States for President Donald Trump's chastising remarks against Pakistan's leaders over their effort to fight terrorism.
Pakistani Army Chief General Qamar Javed Bajwa told US Central Command Chief General Joseph Votel on the phone that the "entire Pakistani nation felt betrayed over US recent statements" after Trump said that Islamabad  was full of "lies and deceit" and in reality supported the terrorists, Pakistan's army said in a statement on Friday.
The statement said the call, which had been made by Votel, had been made earlier this week.
The US President, in a recent tweet, said Pakistanis "have given us nothing but lies & deceit", and instead of fighting terrorists, Pakistanis gave them a "safe haven".
Trump's administration last week announced the suspension of about $2 billion in security aid to Pakistan, triggering a huge backlash in the country.
Pakistan's military spokesman Major General Asif Ghafoor added in the army statement that Votel, on behalf of Washington, voiced concern about Afghans using Pakistan as a staging ground for attacks inside Afghanistan.
Ghafoor said Votel gave assurance, however, about Pakistan's sovereignty, saying that the US military was not contemplating any unilateral action inside Pakistan and depended on Pakistani forces to fight the Afghan Taliban and Haqqani network that target American troops in Afghanistan.
In the past, there have been instances of cross-border US drone strikes and other US military missions from Afghanistan, targeting Taliban and other militant groups there.