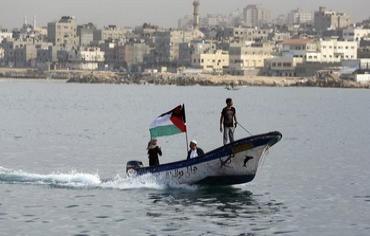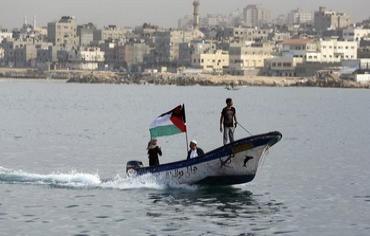 Hundreds of Palestinian and international activists set out on a "reverse flotilla" from Gaza on Monday attempting to break Israel's 11 km. naval blockade of the coastal enclave.Gaza boat
The Israeli Navy has prepared for the possibility that the flotilla would challenge the illegal blockade that's preventing the reach of humanitarian aid to Gazans.
Despite the preparations, the flotilla was being viewed by Zionist military officials as little more than a media provocation.
Palestinian organizers said their boats turned back to Gaza after the presence of many Israeli ships and aircraft made them fear for their safety.
According to the fleet's organizers, about 300 Palestinian and European activists participated in the event before returning to shore.
The activists aimed to cross the blockade, which has effected Palestinian fishing boats and was put in place after the end of the Israeli offensive against Gaza in 2012.