Palestine
Palestine Mosques under Israeli Fire: report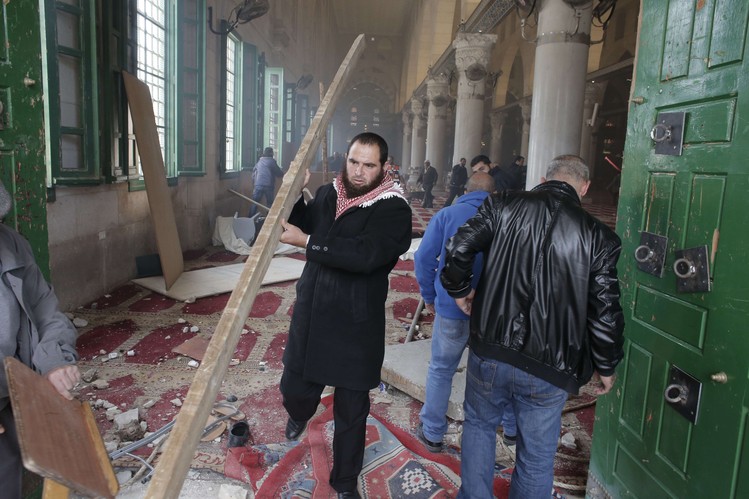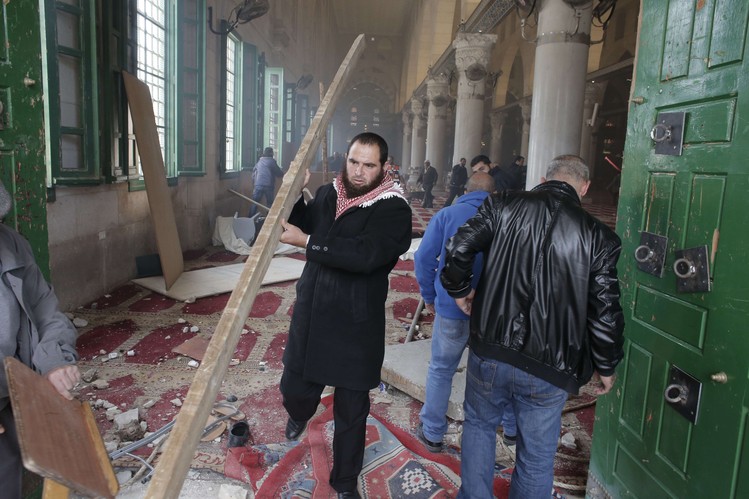 "The occupation brings nothing but bitterness and destruction." This was translated into action by the Israeli occupation Forces (IOF) in the last war against Gaza.
In the aggressive assault on Gaza, the IOF distorted Gaza's beautiful image. Israel launched a brutal war, not only on the people, but also on the buildings and infrastructure of Gaza, on livestock and on farms, on schools, universities and hospitals.
Israel's war was also a war on faith and religion, a war on tolerance. For, Israel destroyed and damaged more than 250 mosques in the beleaguered enclave.
Statistics speak
According to the Ministry of Endowments the number of the mosques attacked in 2014 is three times the number of those attacked in 2008-2009 offensive.
In 51 days, Israel totally destroyed 73 mosques and caused a partial damage to 197 others. Undersecretary of the Ministry of Endowments in Gaza, Hassan al-Saifi, said that the re-building of the damaged mosques will cost about $50 million.
A war on cultural heritage and history
Al Mahkama is the name of one of the oldest mosques in Gaza that was destroyed by Israeli F16s. It was built in 1400 (550 years before the establishment of Israel) by Prince Bardabk Al Dawadar and was used first as a school and then as a court during the Ottoman rule.
The mosque consisted of 3 porticos full of domes. The octagon minaret is what remained after the Israeli bombardment. The entire mosque with its domes and trappings in a split second turned into rubble.
Al Thofordomri is another mosque that was razed to the ground by the Israeli warplanes. The more than 600 years old mosque was reduced to rubble after Israeli warplanes attacked it with F16's missiles.
The historical mosque that was established by the Mamluk Prince Shehab Al Deen Ahmad Althofordomri was 600 square meters. Its 3 porticos with the horseshoe-shaped windows reflected its originality and uniqueness.
Israeli occupation also bombed Jabaliya's most ancient mosque: al-Omari Mosque, which stood there for hundreds of years, surviving all wars and natural disasters.
False Claims
Israel claimed it targeted mosques used for military purposes, such as the stockpiling of weapons and as meeting points for the fighters. Hamas and other military movements denied that.
A commentator on Facebook said if they were used as military meeting points or for stockpiling weapons then "where are the dead fighters? Where is the wreckage of the alleged enormous arms caches?"
Not only places of worship
Targeting mosques touches a raw nerve in Palestine since they are seen not just as places of worship but as integral parts of the cultural and social fabric in Gaza.
Mosques play educational and social roles in the Gaza Strip. Mosques organize sports events such as soccer and table tennis tournaments.
Al-Aqsa is in danger, all mosques are
Not only in Gaza! The mosques of the West Bank are also in danger. On 12-11-2014 a group of Israeli colonial settlers attacked Othman mosque in Kufur Mughayyir, near Ramallah. They burned the mosque and wrote racist slogans on its walls. According to a report for the Arabic Center for Studies, this incident raised the number of attacked mosques in the West Bank to 14 mosques.
The situation in al-Aqsa mosque is no better. Almost on daily basis Israeli soldiers storm al-Aqsa esplanade to provide protection for the Jewish extremists who, with their break-ins into the holy site, defy Muslims' feelings all over the world. And it has become almost a daily practice for Israeli military police to restrict the entry of Muslims for Friday and other prayers. Clashes usually erupt between IOF soldiers and Palestinian youths fighting for their right to worship and movement, leaving dozens of them injured and others detained.
Also, since January this year, the Israeli army closed the Ibrahimi Mosque in al-Khalil (Hebron) for 12 times and stopped the Azzan, the call for prayers, on several occasions.
The Israeli army frequently closes the Mosque on Fridays and Saturdays and will open it only for Jews to celebrate their many holidays.
Full-fledged Crime
Targeting religious and cultural sites constitutes a violation of international laws and conventions according to Article 4 of the Hague Convention of 1954 for the Protection of Cultural Property.
Under this convention, all adequate precautions must be taken to avoid damage of cultural property in cases of war. It is also considered a criminal act under Article 8 of the International Criminal Court Statue that considers directing attacks against buildings dedicated to religion a war crime.
Faith never dies
Targeting landmarks and historical places is a systematic Israeli practice to eradicate Palestinian existence and their affiliation with Palestine.
Palestinians insist that nothing will uproot them from their land, faith, and heritage, and that they will keep building what the occupation destroys.