Palestine
Palestine summons Australian diplomat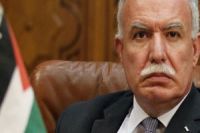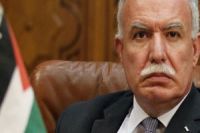 Australia's representative is summoned to the Palestinian foreign ministry following Canberra's refusal to refer to East al-Quds as "occupied."
According to IRIB, on Sunday, the Palestinian foreign ministry in the West Bank summoned Australia's diplomatic representative over recent remarks made by the country's attorney general.
Thomas Wilson was summoned over George Brandis' recent remarks that Canberra would no longer refer to the annexed al-Quds as occupied.
The Palestinian Foreign Minister Riyad al-Malki has demanded an official explanation from Canberra and wants to know its stance on East al-Quds.
The Palestinian foreign ministry said in a statement "The Palestinian foreign ministry summoned the Australian representative Thomas Wilson over the recent comments by the Australian attorney general asking to stop referring to east Jerusalem as occupied territories."
The Palestinian top diplomat says such statements clearly breach the position of the international community. He added that according to the UN, Palestine is a state with its capital under occupation.