Palestine
Palestinian Authority on verge of collapse: Puppet Abbas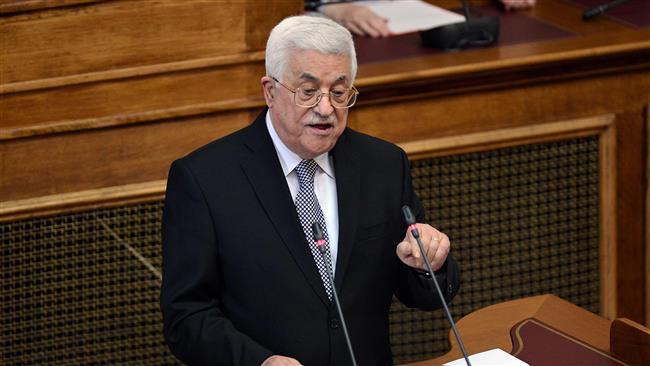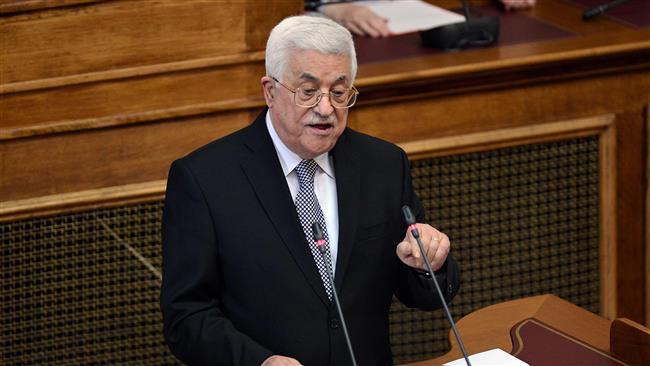 zionists' puppet Mahmoud Abbas has warned that the Palestinian Authority is "on the brink of collapse" as Israeli regime presses ahead with its deadly military operations in the West Bank areas under his administration's watch.
In an interview with Israel's Channel 2, Abbas urged Israeli Prime Minister Benjamin Netanyahu to stop the raids against Palestinians across the West Bank and said that in one case, Tel Aviv's forces even "came up to his own front door" in Ramallah.
The Palestinian leader further warned that a "bloody intifada" awaits Israel if Tel Aviv fails to end its military operations in the Palestinian lands.
He criticized the Israeli military for refusing to share intelligence on the developments in the Palestinian territories.
"So what am I doing here?…You want me to be your employee. Your agent. I don't accept this," he said.
The occupied West Bank has witnessed a fresh wave of tensions between Palestinian protesters and Israeli regime forces since last October.
In recent months, Israeli troops have stepped up their campaign of terror against Palestinians, constantly raiding their homes in West Bank cities and taking a large number of them into custody.
Abbas further slammed Israel for constant violations of the Oslo Accords by storming Palestinian cities without restriction.
The accords were signed between Israel and the Palestine Liberation Organization (PLO) in 1993 and 1995 with the aim of resolving the Palestinian-Israeli conflict and fulfilling the right of the Palestinians to self-determination.
However, more than two decades into their signing, many Palestinian factions say the accords have been used by Israel to strengthen its occupation and commit more crimes against Palestinians.
Abbas further said he was greatly saddened by the newly-released video that shows an Israeli soldier executing an injured Palestinian.
He described the execution-style killing as "inhumane" and said "unfortunately, we read the responses and the protests in Israel against putting the soldier on trial, against arresting him. Such statements are disturbing and frustrate us a great deal."
Pointing to alleged stabbing attacks by Palestinians against Israeli forces, Abbas said, "Ask yourselves why a 15-year-old takes a knife and knows he's going to die, and still goes. Ask yourselves why. It's because he has no hope" for peace.
More than 200 Palestinians have so far been killed by Israeli forces amid the ongoing violence.
The United Nations and several human rights organizations have slammed Israel for using excessive force, saying many killings are extrajudicial.
They have also blamed Tel Aviv's decades-long occupation of Palestinian lands as the root cause of the ongoing unrest.
Observers say the Israeli regime is facing a complex Palestinian Intifada (uprising), with preventive measures taken by Tel Aviv having failed to contain tensions.