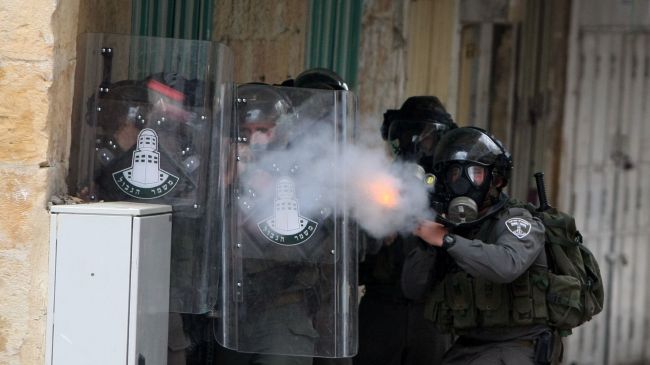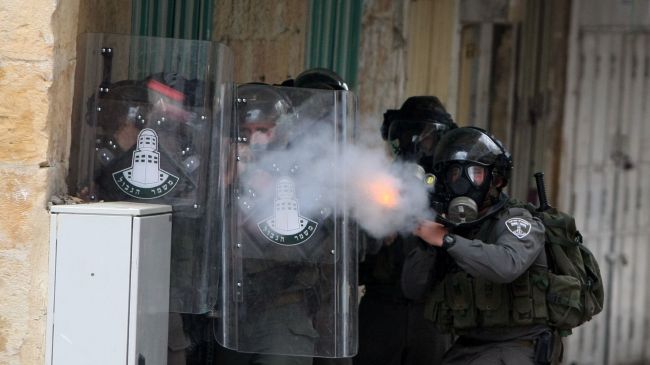 A thirteen-year-old Palestinian boy has been shot and seriously injured in clashes with Israeli forces near a refugee camp in the occupied West Bank, reports say.
The Palestinian boy, named as Muhammad Khaled al-Qurd, was hit by two live rounds on Monday after Israeli troops tried to invade the Aida Refugee Camp in Bethlehem.
The boy was taken to a hospital in Bethlehem and his injuries in both his liver and lungs were described as serious.
Israeli forces fired rounds of live ammunition, gas bombs and rubber-coated metal bullets during the clashes. Another Palestinian boy was also reportedly hit by rubber-coated metal bullets.
Similar clashes took place in Bethlehem's Tequa' village, after the Israeli forces attacked Palestinians demonstrators in protest at the death of Palestinian prisoner Arafat Jaradat, who died in Israel's Magiddo jail on Saturday because of extreme torture.
Meanwhile, 26 Palestinians sustained injuries from rubber-coated and live bullets fired by Israeli forces during clashes near Israel's Ofer prison near Ramallah. People were also protesting against Jaradat's death.
Another Palestinian man was also wounded in clashes with Israel's forces in al-Khalil earlier in the day and was taken to a hospital in town.
On Sunday, similar demonstrations were also held in the cities of al-Khalil, Beit Ummar, Halhul, Bethlehem, Qalqilya and Tulkarm.
The Palestinian Authority's minister for prisoners' affairs, Issa Qaraqea, revealed the results of autopsy on Jaradat's body on Sunday, and dismissed Israeli prison officials' claims that the 30-year-old man had died of cardiac arrest.
The minister said Jaradat's autopsy showed torture that caused fractures in his body and skull, while his heart was in good condition.