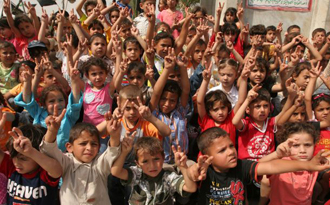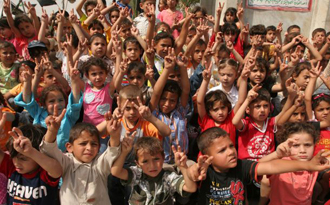 Hundreds of Palestinian children gathered in front of Shafa medical complex in Gaza city and called for a stop on the Zionist regime's aggressions.
Gaza-based Palestine daily said during the protest rally that was staged on Sunday evening the children carried images of children who lost their live during the Israeli aggressions and shelling.
A Palestinian kid named Nour spoke on behalf of other children saying that the Palestinian children like other children in world are entitled to live in security and tranquility.
"What was the guilt of the children who were buried under the debris of their houses or their bodies were mutilated," she asked.
Nour called on awakened conscious in world and international communities to put Israel on trial for crimes against humanity.