Palestine
Palestinian Hero al-Qiq wants martyrdom or freedom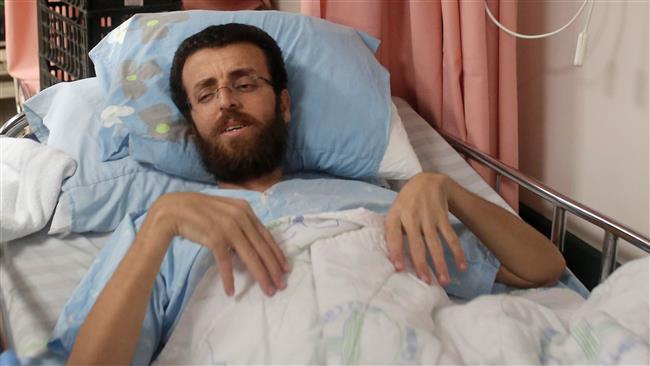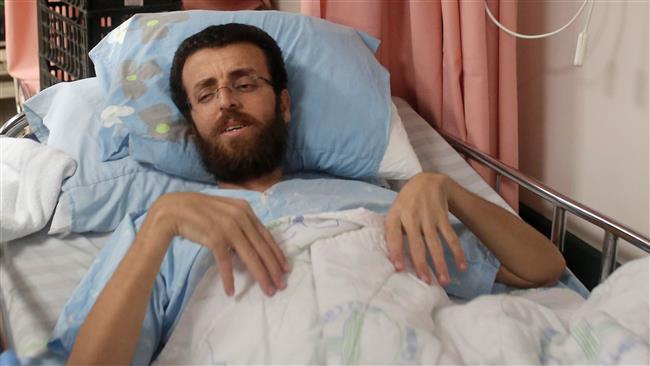 Hunger-striking Palestinian journalist Mohammed al-Qiq has rejected a zionist Israeli offer for his conditional release. 
"Qiq's position is clear, and he will reject any offer that does not immediately end his administrative detention. He is also determined to receive medical attention in Palestinian hospitals," an official with the Palestinian Authority Committee of Prisoners' Affairs told the Ma'an news agency on Sunday.
According to the commission, Qiq was offered to be released on May 1 in return for suspending his hunger strike after doctors stated that he may expire at any moment.
An Israeli doctor stressed that his condition is rapidly deteriorating and that "each minute marks serious threat to his life."
Qiq, who has lost the ability to speak after over 70 days without food, writes that he will continue his strike until "martyrdom or freedom."
On Thursday, the Israeli regime offered to suspend his detention without trial on the condition that he does not leave the hospital without permission.
Qiq has been refusing food since November 25, 2015, to protest his detention without trial or charge. He was arrested last November at his home in the West Bank city of Ramallah.
Based on figures provided by rights group Palestinian Prisoners' Society, over 7,000 Palestinian prisoners are currently held in some 17 Israeli jails, dozens of whom are serving multiple life sentences.
Over 600 detainees are under administrative detention, which is a sort of imprisonment without trial or charge that allows the Tel Aviv regime to incarcerate Palestinians for up to six months. The detention order can be renewed for indefinite periods.