Palestine
Palestinian hunger-striker's health takes turn for worse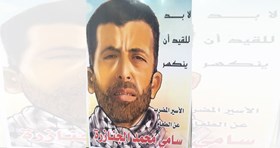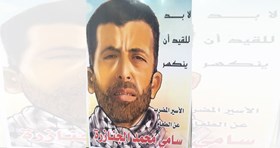 The Palestinian Prisoner Society (PPS) on Sunday sounded the alarm over the sharp setback rocking the health status of the Palestinian detainee Sami Janazra, 43, after 60 days of ongoing hunger strike in Israeli detention.
On March 3, 2016, prisoner Sami al-Janazra, 43, started his hunger strike in the Negev jail in protest at his administrative detention, with neither charge nor trial. PPS spoke out against the exhausting inter-prisoner transfers to which Janazra has been subjected, adding that the detainee suffered seizures and fainting spells as well as a head injury after he fell unconscious.
PPS lawyers said, following field visits, the detainee has been enduring excruciating pains and going through frequent blackouts and a remarkable weight loss.
Efforts have reportedly been underway to move to an earlier date a court hearing scheduled for May 16. Janazra, from the Fawar refugee camp, in al-Khalil, was arrested by the Israeli occupation forces on November 15. He is the father of three kids.