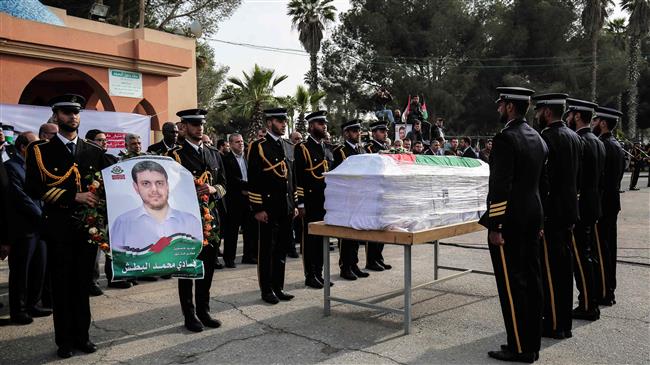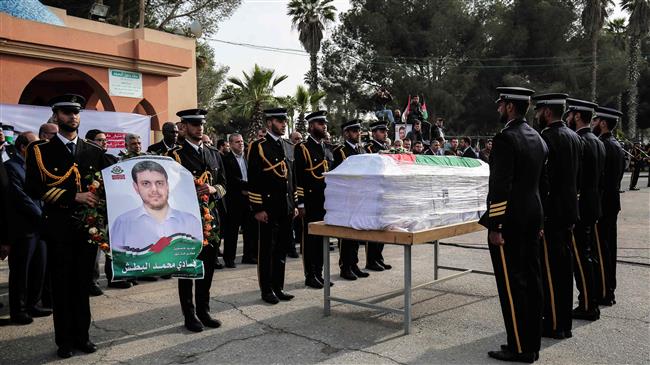 Malaysian police have revealed new details about the assassins of a Palestinian lecturer in Kuala Lumpur, saying that they used fake Serbian and Montenegrin passports.
Malaysian Police Inspector General Tan Sri Mohamad Fuzi Harun told The New Straits Times newspaper that the weapons and the vehicle used by the assassins had been located.
Fadi al-Batsh, an electrical engineering, was walking from his residence to a nearby mosque in Kuala Lumpur on April 21 when he came under attack. Two assailants on a motorbike fired at least 14 shots, killing him on the spot.
Batsh's family and the Palestinian Hamas resistance movement blamed the murder on Israel's Mossad spy agency.
Harun said Batsh's assassins used fake Serbian and Montenegrin passports to enter Malaysia and were "also believed to have passports from other countries."
He also noted that the weapons used in the killing had been discovered and sent to a forensic laboratory.
The gunmen's motorbike was found abandoned not far from where the assassination took place, he added.
The van used by the assailants to flee to a neighboring country had been found, Harun said, noting that police were working to locate the vehicle's owner.
"After shooting the victim and fleeing on a high-powered motorcycle, the suspects immediately switched to a van and escaped," the police inspector general pointed out.
Hamas leader Ismail Haniyeh attended Batsh's funeral in Gaza Strip last week, saying that his assassins "will pay a heavy price for their horrendous crime."
"The blood of the fallen is the fuel on the path to the victory of the Palestinian people," he said.
The Tel Aviv regime has a long history of assassinating members of resistance movements fighting for the Palestinian cause, though it rarely acknowledges responsibility.
Back in 2010, senior Hamas figure Mahmoud al-Mabhouh was found dead in a Dubai hotel.
Dubai police accused Mossad of orchestrating the assassination using fraudulent British, Irish, French, German and Australian passports.