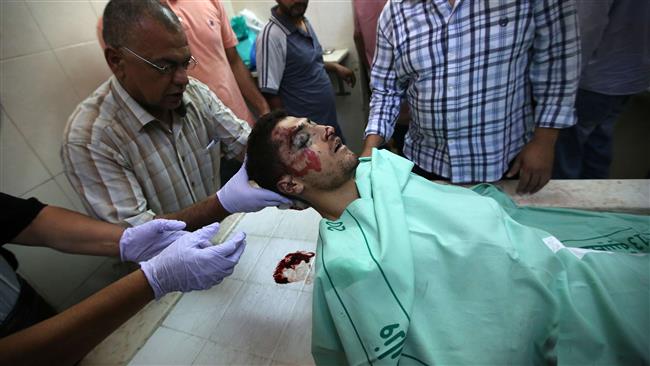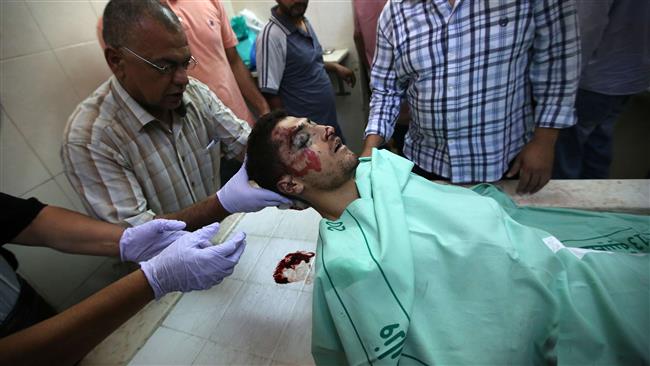 Palestinian left under Israeli car for 3 hours: Witness
A young Palestinian man, who was shot by Israeli forces in the occupied West Bank and was hit with a military vehicle, was left under the car for three hours before Israeli forces allowed access to him, an eyewitness says.
Abdullah Iyad Ghuneimat was killed on Sunday in Kufr Malik Village near Ramallah, with the Israeli army claiming that the 22-year-old threw a firebomb at the Israeli jeep, causing it to swerve and hit him.
The military claims that Israeli forces later tried to help the man, but he had already succumbed to his injuries.
However, Nabil Abd al-Karim, an eyewitness, recounted a different story of the incident.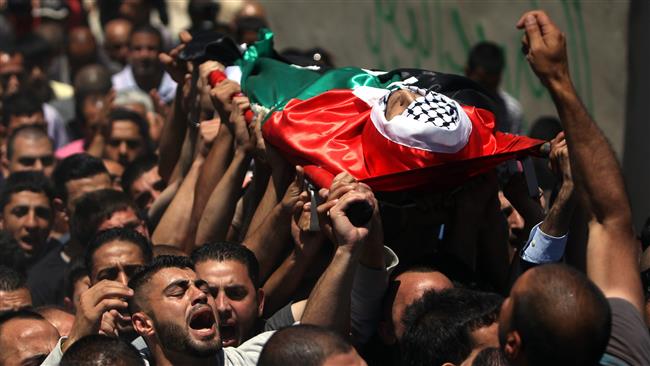 According to Abd al-Karim, Ghuneimat was going to work when Israeli forces shot him in the back and chased him down as he tried to return home, Palestinian Ma'an news agency reported on Sunday.
The Israeli car then hit Ghuneimat and pushed him into a wall, which collapsed and caused an Israeli military jeep to overturn on him.
Terrorist Israeli soldiers then left the vehicle, leaving the Palestinian man under it for three hours without providing any medical assistance while he was screaming in pain.
After hours of Terrorist Israeli forces preventing any assistance or medics to come to Ghuneimat's aid, Kufr Malik residents attacked the soldiers and managed to lift the car, but Ghunaimat had already passed away, Abd al-Karim said.
A large number of mourners attended the funeral of 22-year-old , who was put to rest later on Sunday.
The Terrorist military regularly raids Palestinian homes in the West Bank and makes arrests. Those arrested are then transferred to Israeli prisons, where they are interrogated for weeks without being charged.