Palestine
Palestinian missiles injure 7 in southern Israel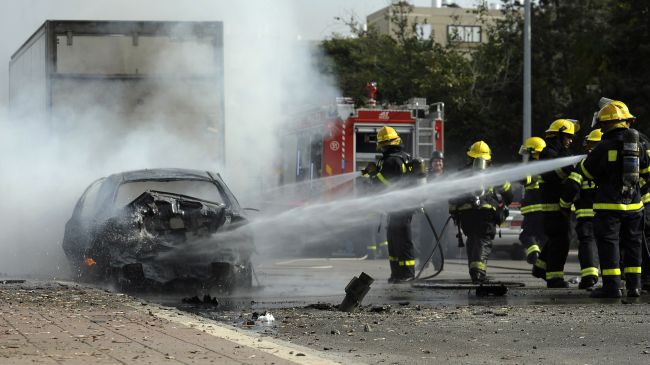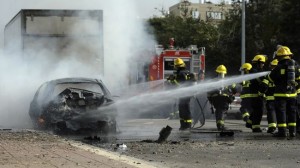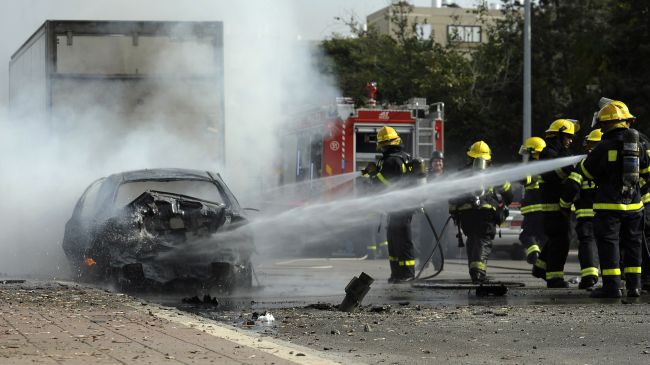 Palestinian missiles and rockets fired from the Gaza Strip have injured at least six zionists in several areas in southern Israel.
Missiles fired from Gaza injured at least two Israelis in the southern city of Ashkelon, raising the number of wounded to six.
Meanwhile, an Israeli firefighter has been injured in a rocket attack on Sha'ar HaNegev in southern Israel.
Palestinian rockets have also hit Be'er Sheva and Sdot Negev. Similar attacks in Ofakim have injured 4 Israelis.
Two missiles fired from Gaza have also hit the city of Ashdod in southern Israel with no reports on casualties.
Reports say Eshkol regional council has also been hit by 6 Palestinian rockets.
Palestinian sources have also reported that missiles fired from Gaza have hit Israel's Palmachim Air Force Base.
On Wednesday, the Israeli military launched a series of new air and sea attacks, dubbed "Operation Pillar of Cloud" against the Gazans.
The Israeli offensive has left scores injured and 70 Palestinians dead, including children that make up almost half of the Palestinian population in the besieged enclave.
The number of casualties is expected to rise as Israel prepares to launch a ground incursion into the besieged strip.
Over 900 Gaza rockets and missiles have been fired into Israel since Wednesday.
Ynetnews has reported that Israel's Iron Dome has only intercepted 300 of Gaza's rockets.