Palestine
Palestinian officer jailed after criticizing zionist Abbas over Peres funeral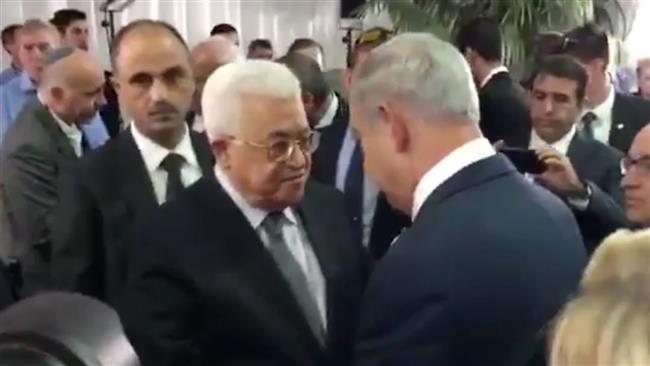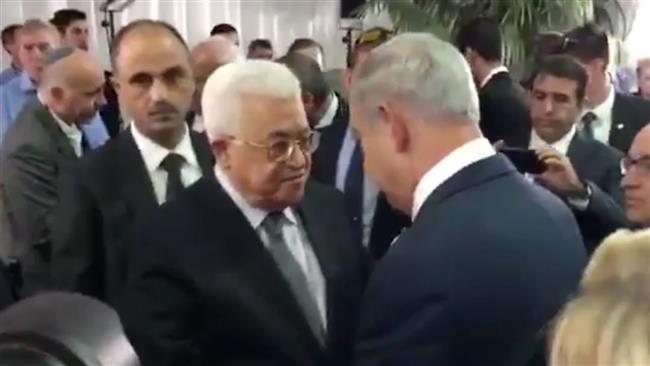 A Palestinian court in the occupied West Bank has jailed a military officer after he criticized Palestinian Authority President Mahmoud Abbas for attending the funeral of former Israeli president, Shimon Peres.
Ghandi Ameen, the officer's lawyer, said on Wednesday that Lieutenant-Colonel Osama Mansour Abu Arab was jailed for a year for breaking the military code of conduct, which forbids uniformed officials from expressing political opinions.
"They found him guilty of disobeying orders and the explanation of the verdict was that he had expressed a political opinion. He was sentenced to a year and was dismissed from his job. The court's ruling was tough and unexpected … and we will appeal," Ameen said.
In early October, Abu Arab received a notification of dismissal from work as a major in the Palestinian Authority's military liaison office hours before his arrest in the northern occupied West Bank city of Jenin.
The military liaison is a unit within the Palestinian National Security Forces (NSF) that coordinates affairs with Israel.
Abu Arab had in a social media post scoffed at Abbas for offering condolences on the death of Peres, describing the former Israeli president as the killer of Palestinian children. He had said it was a "mistake" to partake in the "funeral of a killer of our people."
"If it was your decision to take part in the funeral of the killer of our children, you were wrong, and if you made the decision on the recommendation (of your advisers), you were misled," Abu Arab wrote.
"Whether Peres was a terrorist or not, whether he formulated the policy of breaking Palestinian bones during the First Intifada or not, whether he was involved in the 2002 Jenin refugee camp massacre, the massacre in al-Yasmeen neighborhood of Nablus, or the 1996 Qana massacre (in Lebanon), who is he that you are going to participate in his funeral while the majority of the people you represent oppose him?" Abu Arab posted on Facebook.
Abu Arab also described the former Israeli president as "the founder of settlement expansion activities."
Critics in the West Bank and in the besieged Gaza Strip said Abbas had betrayed national principles by attending the funeral in late September.
The Palestinian resistance movement Hamas had earlier called on Abbas not to attend the funeral, saying, "We condemn Abbas' condolences for Shimon Peres and consider that it disregards the blood of the martyrs and the suffering of the Palestinian people."