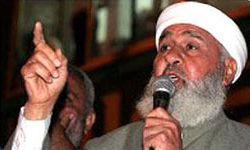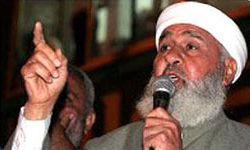 A senior Palestinian political figure blasted Acting Palestinian Authority (PA) Chief Mahmoud Abbas and his aides for betraying the country, and expressed confidence about an imminent popular uprising against Abbas.
in Nablus on Sunday, member of the Palestinian Legislative Council Sheikh Hamed al-Beitawi said that the Palestinian nations will not keep mum about PA's betrayals and its continued atrocities against the Palestinian combatants, which, he said, are done in security cooperation and coordination with the Zionist regime.
"Those who have betrayed and plotted against Palestine as dictated by the US and the Zionist regime (of Israel) will not remain unaffected by the wind of change gusting through the Arab region," al-Beitawi stated.
He further pointed to the claims made by Abbas who has called the US as a "peace mediator" in the region, and stated, "That is an illusion and mirage, his (Abbas) goal is protecting his existence and survival atop the Palestinian Authority."
He noted that the recent uprisings in the region herald an imminent collapse of the Zionist regime.
"After the triumph of the Arab nations and the collapse of tyrants, the next phase would be direct confrontation with the Zionist occupiers."